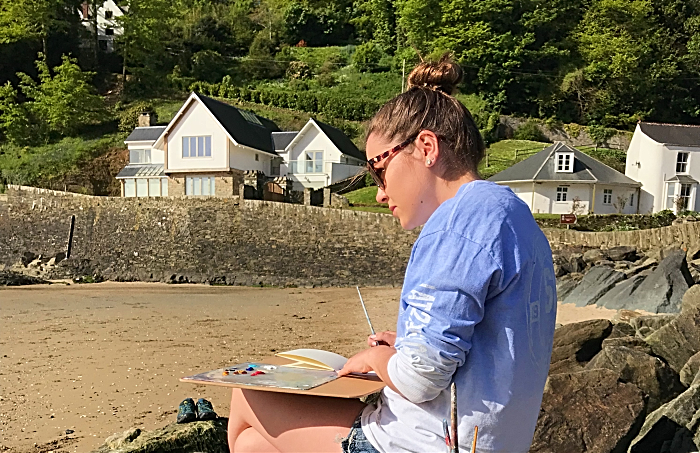 Nantwich finance form Watts is backing a local artist to help stage her first major London exhibition.
Abz Heywood is set to display work at The Brick Lane Gallery in August.
And she has received support from commercial finance brokers Watts to help fund her show.
The exhibition "Art in Mind" brings together an eclectic mix of artists from all over the world and provides a big platform to promote Abz' work to a global audience.
She said: "Exhibiting my artwork in Brick Lane Gallery wouldn't be possible without the support of Phil and the team at Watts Commercial Finance.
"I feel very proud to have Watts as my sponsor – they have helped make a dream come true and I can't wait for the exhibition!"
The Brick Lane Gallery launched in 2006 and has hosted major exhibitions including the works of Banksy, Wolfgang Tillmans, Roa and other successful contemporary artists as well as being featured on the BBC show 'The Apprentice'.
Phil Gray, managing director of Watts Commercial Finance, said: "We are delighted to be sponsoring Abz.
"Not only is she a talented young local artist, but she has proven her entrepreneurial skills to get her art in front of a global audience.
"This is a fantastic opportunity for this extremely talented young lady who has created some fantastic pieces of work and we wish her every success during the exhibition."
Her work will be in the "Art in Mind" exhibition between August 1 and 12.