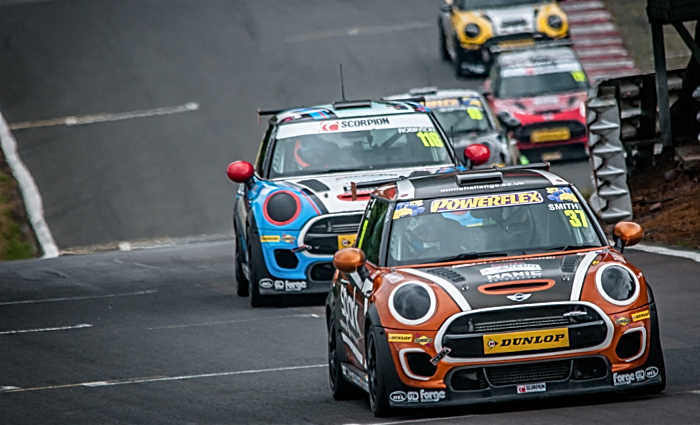 Nantwich racing driver Rob Smith was delighted with his performance after claiming a second MINI Challenge victory of the season at his home Cheshire circuit, Oulton Park.
Smith claimed his first pole position of the year, then went on to win race one and almost added another podium place in race two when he finished fourth.
Now the Bentley worker will move on to Brands Hatch on August 11-12 with the wind in his sails.
Smith is now third in the overall standings and is relishing the next meeting.
"From the first practice session on Friday we knew we had the pace," said Smith.
"I came into the pits and told the team we should park it – the car was perfect.
"The balance was mega, the guys in the team had the set-up nailed from the start, so it was just a case of some minor fine tuning.
"For qualifying we knew the time was there, it was obviously fantastic to get our first pole of the year, and in race one I made a fantastic start and built a gap.
"I think we got caught-out a bit as the track rubbered in and the tyres went off, so I had to manage the gap.
"After winning the reverse grid race at Silverstone, it's great to bang it on pole this weekend and take a lights-to-flag win."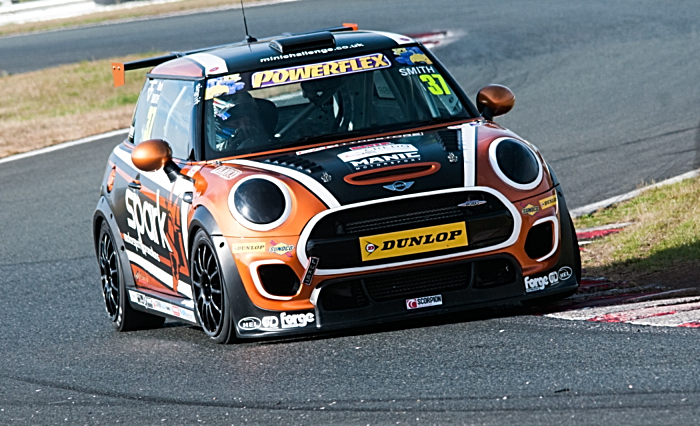 At the start of race one, 25-year-old Smith produced a textbook launch to lead through Old Hall and by the end of the opening lap his advantage at the front was 0.6 seconds.
Despite increasing pressure over the next few laps, Smith didn't put a wheel wrong.
With the top eight finishers from the first race 'reversed' on the grid for round 10, Smith began the second and final encounter from fourth row.
And after ending the opening lap in eighth, he leapt into the top six on the second tour.
He set the fastest lap of the race on lap three, a time of 1m 32.022 seconds (87.08mph) which remained unbeaten.
Smith climbed into fifth position on lap five and moved closer to the podium and ended the race only 0.9 seconds shy of the podium.
"We showed our pace again in race two, setting a fastest lap half a second quicker than anyone, but as soon as I caught the top three I think I had taken a bit too much out of the tyres so I knew fourth was the best we could do," Smith added.
"It's been a very strong weekend for us and now I'm looking forward to Brands next month with the DTM, it's going to be an amazing event."
The MINI Challenge campaign moves to Brands Hatch Grand Prix Circuit on August 11-12.
(Images courtesy of Mark Campbell/CarSceneUK)