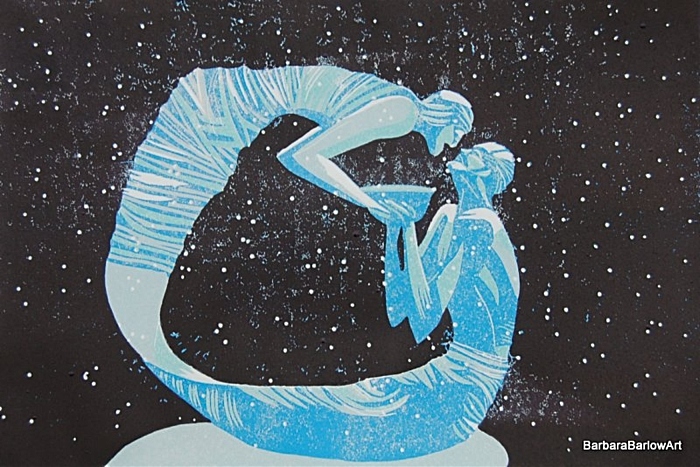 A new exhibition called "Contours and Colours in Paint and Print" by Margaret Gill and Barbara Barlow has opened at Nantwich Museum.
It features oil and acrylic paintings and hand-crafted reduction linocuts based on ancient Japanese art, similar to woodcut images.
As well as using oil and acrylic paints, Margaret also uses a range of media to achieve desired effects, and to see what unexpected effects ensue.
Margaret said: "I find it interesting when, for example in a landscape of greens, she introduces a range of other colours to heighten the subject".
Landscapes and the natural world are of particular interest where the aim is to simplify complex images while exaggerating colour and pattern.
Reduction linocut printmaking requires specialist tools and materials including a press and specialist Japanese papers.
Each image takes about five days to complete and begins with a drawn design.
Barbara makes small editions of up to 15 of each image, often producing them in varying colourways.
She said: "I don't plan too far ahead because I want to be surprised by the results."
Entry to the museum and exhibition is free and the artwork is available to buy.
The exhibition runs until Saturday October 27.
Contact Nantwich Museum on [email protected], call 01270 627104, visit www.nantwichmuseum.org.uk, https://www.facebook.com/nantwich.museumoffical/ https://twitter.com/NantwichMuseum