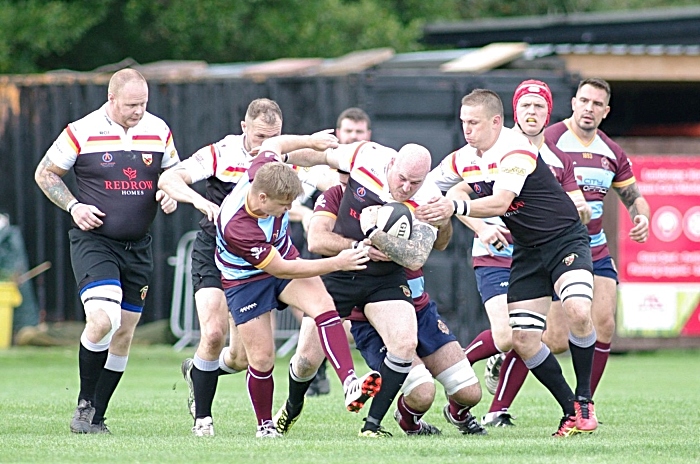 Crewe & Nantwich RUFC 1sts missed a last gasp penalty kick as they were narrowly beaten 25-27 at home to Camp Hill.
But it was a much-improved performance for the Vagrants side against a team relegation from the higher Midlands 1 league last season.
Camp Hill started the stronger, with Crewe defending and eventually turning the ball over.
A series of forward drives moved Crewe up to halfway and scrum-half Charlie Hutchins broke blind and his clever chip was gathered by winger Elliot Meredith to score out wide conversion missed 5-0.
Camp Hill bounced back quickly. A scrum in the Crewe 22 saw their no. 8 go over in the corner, kick missed 5-5.
Crewe won a penalty from the restart which they kicked to the corner, a number of drives from the forwards sucked in the defence for the ball to be spun out wide for Meredith again to go over. A fine conversion from fly-half Jim Creighton made it 12-5.
Then Crewe were reduced to 14 men when back row Scott Heiren's reacted to his opponent's foul play and was shown a red card.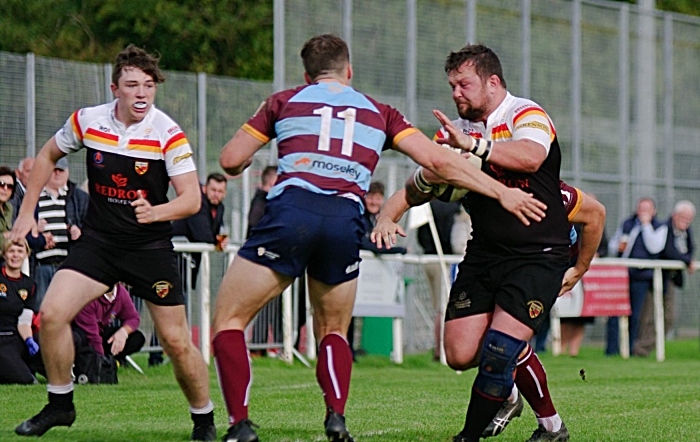 The hosts reorganised well and when Creighton's clearance kick was knocked on, quick ball from a scrum gave centre Thomas Roberts space to bulldoze over for a converted try for 19-5.
Camp Hill applied pressure with the extra man, and despite strong defence the forwards eventually forced their way over the line to make it 19-12 at the break.
The second half started evenly, but a penalty for a high tackle reduced Crewe's lead to 19-15.
The hosts restored their 7-point lead when Creighton kicked a penalty for a ruck infringement 22-15.
But Camp Hill drew level soon after with a try in the corner from their left wing which was well converted 22-22.
Being a man down was taking its toll on Crewe as players tired, and sustained pressure by the visitors created an overlap for the right winger to go over in the corner, unconverted, for 22-27.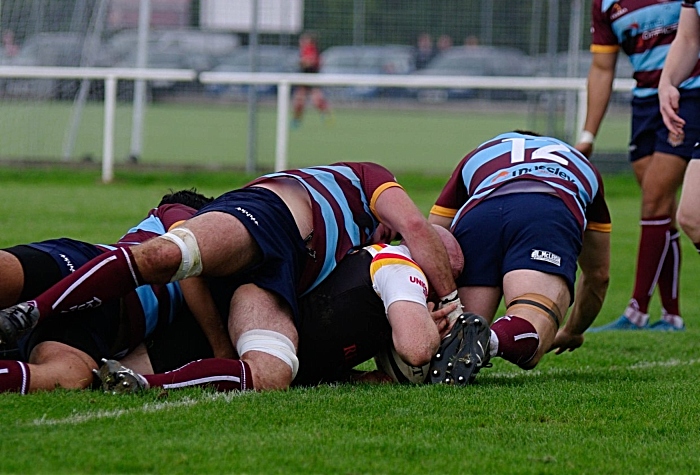 Good pressure from the kick off saw Crewe earn a penalty that Creighton converted well 25-27.
And the hosts kept pressing and earned another penalty to win the game in the final few minutes.
However, Creighton's difficult kick from out wide just shaved the posts and Camp Hill claimed a 25-27 victory.
Meanwhile, Crewe & Nantwich 3rds continued their winning start with a 26-10 home victory against Linley and Kidsgrove, writes Thomas Manaton.
Both sides failed to make the most of possession in a very cagey first half.
Crewe broke the deadlock after 20 minutes after strong carries from the forwards sucked in the Linley defence.
Quick handling from the backs meant winger was able to score the first try of the game, converted by Chris Maloney for a 7-0 Crewe lead.
Linley grew into the game and their full back went through a gap in the defence to race clear and scored, uncoverted, for 7-5.
Crewe made a slow start to the second half and were punished by strong carries from the Linley pack.
It led to the visitors' scrum half diving over the line to give them a 7-10 lead.
Crewe swiftly responded as Al Hargreaves was able to crash over on the 50 minute mark, putting Crewe back in front.
The subsequent conversion from Maloney meant the hosts were up by 4.
And Crewe were not done as they punished a tiring Linley team, Hargreaves scoring his second after breaking through the weak tackles, to make it 19-10.
They sealed a bonus point late on with the winger's second try of the match.
The home side saw out the final moments and made it 3 from 3 so far this season.
It was not such a good day for Crewe & Nantwich 2nds, though, who lost heavily 45-0 away at Helsby.
For more details on how to get involved in men's and women's senior, junior and mini rugby at Crewe & Nantwich, visit www.cnrugby.uk
(Images courtesy of James Brewerton)