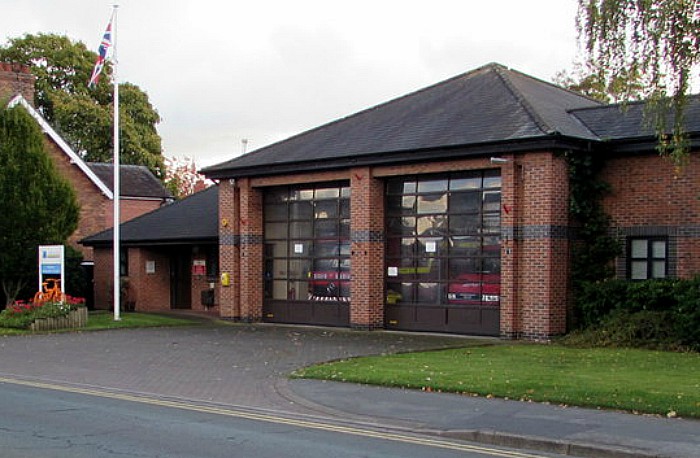 Nantwich, Audlem and Tarporley fire stations are among 21 earmarked for improvements as part of an £8.5 million project agreed by Cheshire Fire Authority, writes Stephen Topping.
The service has opened new fire stations in Alsager, Lymm, Mollington in Chester and Penketh in Warrington over the past three years.
But the rest of the county's fire stations were built in the last century.
And at a meeting on Wednesday, members of the Cheshire Fire Authority agreed to bring 21 of them up to scratch.
Andrew Leadbetter, director of governance and commissioning at the fire authority, said: "We've got an ageing, old-fashioned, deteriorating set of buildings that need a significant refreshment to bring up to a modern standard, and your new fire stations have raised expectations.
"We now have a good idea of what is needed, and thankfully more than half of the 21 fire stations remain fit for use.
"But unfortunately we need some significant works at the other nine – and three of them need a really good, major rehauling to make them work properly.
"Works of this kind will obviously cause disruption, so we can't do this stuff everywhere at once, so we need to prioritise and manage the programme well."
An independent study run last year found that of the 21 stations in line for improvement, six require some alterations and remedial work to be fit for purpose in the 21st century.
Three stations – Runcorn, Macclesfield and Ellesmere Port – need the most work to be brought up to scratch with a full remodelling, while the remaining 12 are still fit for purpose but are in line for remedial work.
A report issued at the meeting said of the 21 stations to be renovated, 11 were built in the 1960s, six are from the 1970s, one was built in the 1980s and three are from the 1990s.
Cheshire Fire Authority says that fire station use has changed over time, with old stations now 'generally larger than required' for current staffing levels.
Cllr Eleanor Johnson, Conservative, said: "I fully agree with the report.
"We all want the best for the whole of Cheshire, and I think our fire officers deserve the best that we can provide for them, so I do think it is a good step forward."
Mr Leadbetter told members the £8.5 million cost could change in line with inflation and 'new ideas', with progress to be monitored regularly by the fire authority's estates committee.
From that budget, £3.5 million is set to be released to cover early costs, with work expected to be complete in 2024.
The authority wants to work on a 'worst first' basis as much as possible, and local contractors are expected to be used for the work.
Cllr Bob Rudd, chairman of Cheshire Fire Authority, added: "I think the 'worst first' principle is a good one to adopt, but it isn't always possible and I understand that."
Chester, Warrington and Crewe fire stations will not be renovated as part of the project – but Crewe is in line for a replacement station in partnership with Cheshire Police.
The stations set for renovation as part of the scheme are:
Audlem
Birchwood
Bollington
Congleton
Ellesmere Port
Frodsham
Holmes Chapel
Knutsford
Macclesfield
Malpas
Middlewich
Nantwich
Northwich
Poynton
Runcorn
Sandbach
Stockton Heath
Tarporley
Widnes
Wilmslow
Winsford
(pic by Jaggery under creative commons licence)