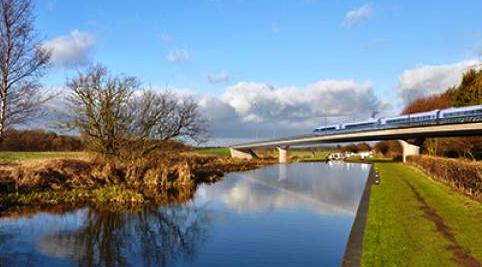 Cheshire East Council chiefs have reiterated support for the planned HS2 route between Crewe and Manchester – but are calling for "world class mitigation" for the environment, writes Stephen Topping.
Phase 2b of the high-speed rail link is due to be built to the west of Middlewich and Knutsford – including through the Cheshire Showground in Tabley.
Andrew Needham (pictured), chairman of Campaign to Protect Rural England's Cheshire branch, told a Cheshire and Warrington local transport body meeting there is "a lot of uncertainty" over the HS2's embankments and how they would impact the countryside.
He said: "The Cheshire Show has been told the embankment will be reduced from 6 metres to 3 metres, but the plan for the whole route is still confidential.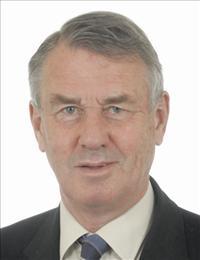 "[Eddisbury MP] Antoinette Sandbach set up a series of meetings about HS2 delivery and again and again this information has been concealed.
"We really think that we need to know the height of the embankments on the line because of the impact on the environment."
It was revealed earlier this month that legislation for Phase 2b has been delayed – and Mr Needham said this has caused further uncertainty on the project.
Chris Hindle, head of strategic infrastructure at Cheshire East Council, said the local authority still supports the route – but admitted protecting the borough's environment was a top priority.
He said: "Over the summer we did some engagement events on the route north of Crewe, between Knutsford and Middlewich, across the M6 around High Legh, Ashley and Manchester Airport.
"We support that route, but we have concerns around the environmental impact and we are looking for world class mitigation on what needs to be done to avoid the impact in terms of that high-level environmental impact as it goes to those locations."
Cllr Rachel Bailey, leader of CEC, told the board the delay would not change the timescale for HS2's delivery – but it would give time for "touch points" to be considered more carefully.