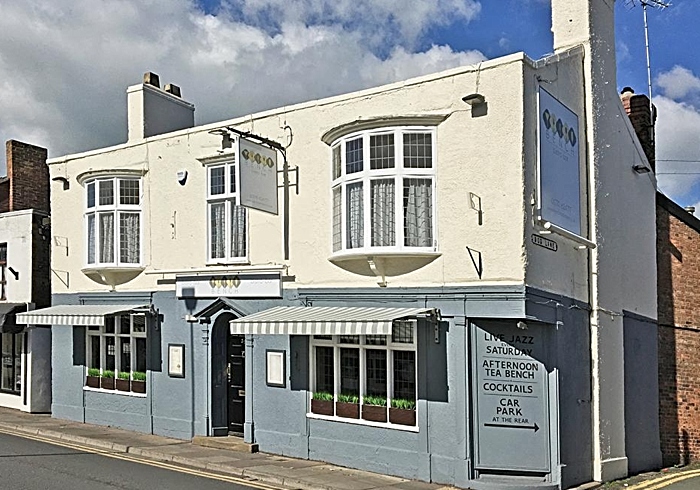 A new Bistro bar based at the old Shakespeare pub in Nantwich is proving a popular hit with customers.
Bench Bistro opened its doors on Beam Street earlier this month – and the three people behind the project are not short on experience.
Couple Richard and Verity Shaw have teamed up with friend Adam Baker to run the new outlet.
Many will remember Richard from his time running the former Curshaws bar and restaurant at The Cat on Welsh Row in Nantwich, which is where he met Verity.
Richard said: "This is our first venture together since getting married.
"Both of us have plenty of experience in the hospitality trade. I am head chef and Verity helps out front of house when our three kids allow her to!"
They enticed Adam into the business, making use of his experience working at the Glasshouse in Sandbach and at the Botanist in Alderley Edge.
"We are hoping it will offer something a little different to Nantwich," Richard added.
"It is based around a "Pick n Mix" theme, to the point it even has its own small sweet shop!
"The idea extends to the food which for the main menu is a selection of small plates, that can be eaten individually whilst having a drink or put together to create an exciting array of dishes and flavours – so 'pick n mix'.
"Another part of the food offering is our Stupendous afternoon tea Bench which are going down a storm already.
"They are quite a challenge to get through, but we supply takeaway boxes if you can't get through it all.
"We have tried this idea before to huge success in other venues far away.
"This is where the "Bench" name comes from.
"We have decided, however, that not only will we serve the AT on the Bench but all our food goes out on mini picnic Benches.
"In theory this make service levels higher as the food arrives in one hit for you to enjoy."
The Bistro serves a range of wines, drinks and cocktails many of them including the sweets from the sweet shop.
"This is where the experience of Adam comes into play, he has served cocktails to a high standard all around the world!" added Richard.
The venue also has a private dining room which is going to be open in November and can cater for up to 60 people.
The Bench theme is carried through the venue with large murals of benches and pictures on walls, the bar has been made to look like the back of a bench and benches are used as seating in the restaurant.
"We also play scenes from famous movies featuring benches on our 2 TVs.
"It's surprising how many there are!"
The team is also staging "Girls Only" nights on the last Thursday of each month.
"Not sure this has ever been done before in this area, but it's quite popular in London.
"We hope to offer a relaxing atmosphere for just ladies to enjoy their own company.
"We offer special drinks promotions on the evening and Invite local female related businesses to come along and offer discounts, offers etc to hopefully some new customers."
Find out more about Bench Bistro at their website here.