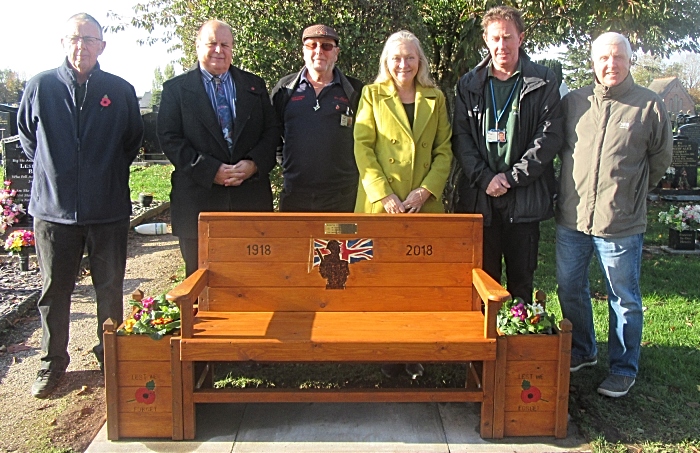 A bench to commemorate the end of World War One has been placed in Nantwich Cemetery.
Crewe Men in Sheds presented a similar bench to Orbitas Bereavement Services in July this year to be placed in Crewe Cemetery, in memory of those who lost their lives at the Manchester Arena.
Their work was of such a high standard, Orbitas commissioned the group to design and make a bench that would be a fitting tribute to the centenary of the Armistice.
Now their finished work has taken pride of place at Nantwich Cemetery off Whitehouse Lane.
Nantwich Mayor Cllr David Marren, who is also chairman of Orbitas Bereavement Services which is owned by Cheshire East Council, said: "Even though the fighting took place many miles away, World War One had a dramatic impact on the whole of the world.
"Around 20 million lost their lives and a similar number injured, in what is the most tragic conflict in human history.
"Our cemeteries are places of quiet reflection where we can sit and rest and think about lost ones and this year sit and think of the devastation and loss brought by war and in particular WW1.
"What better way to mark the centenary of the end of this terrible conflict than this beautifully hand crafted bench made by the very thoughtful and talented Crewe Men in Sheds."