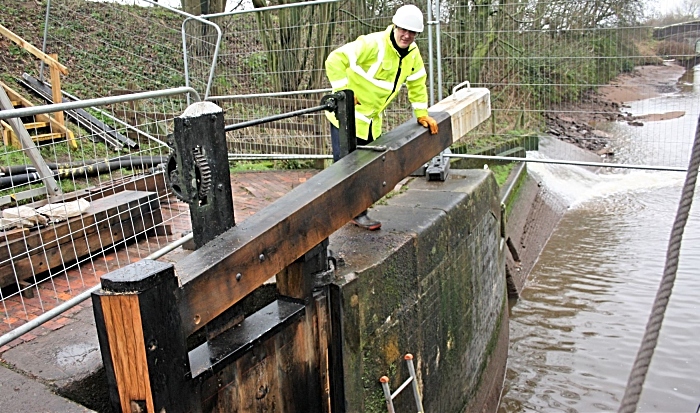 Shropshire Union Canal through Cheshire is to undergo more than £600,000 of repairs.
The Canal & River Trust, the national waterways and wellbeing charity, has scheduled the work over winter in Audlem, Beeston, Chester and Market Drayton.
Work starts this week on a five-month project to repair or replace 11 worn-out lock gates, missing brickwork, masonry, culverts, lock ladders and other vital tasks at various sections along the 66 mile-canal through Cheshire and Shropshire.
Before each separate lock or section is drained, fish will be rescued and transported to another part of the canal which remains in water.
All new lock gates are hand-crafted in oak at a special Canal & River Trust workshop using traditional skills.
The old gates will be craned out and the new gates craned in as part of a major lift movement.
A free open day at Northgate Locks in Chester in February will give people a chance to get up close to the repairs, enjoy a rare opportunity to walk through a drained lock chamber and talk to canal engineers.
Work includes new gates and repairs at Locks 8,9,10 and 15 in Audlem; Replacement lock gate at Wharton's Lock (Lock 10) near Beeston; Replacement lock gate at Chester's Northgate middle lock; and Replacement of two lock gates at Tyrley Lock 2, south of Market Drayton.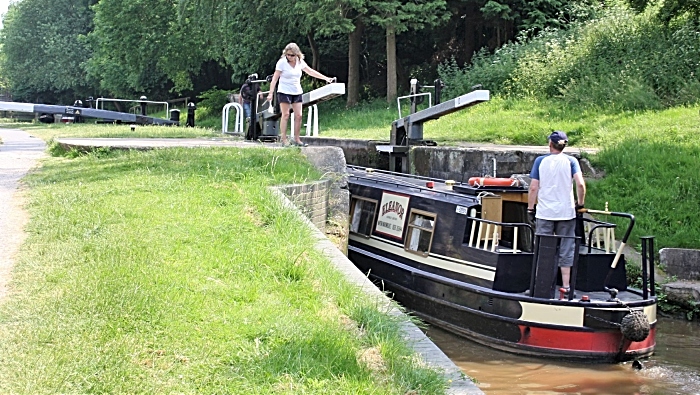 Ged King, construction manager with the Canal & River Trust, said: "This canal repair project is really important.
"We'll be emptying millions of litres of water from the canal, moving thousands of fish and lifting multi-tonne lock gates through the air into place.
"Although the Shropshire Union Canal is nearly 200 years old, it is just as relevant today as in Victorian times, when it was constructed to move goods between the West Midlands and the port of Liverpool on the River Mersey.
"Today the canal has reinvented itself as a leisure destination and a haven for wildlife.
"Modern canals offer an amazing, tranquil space, where everything slows down – a great place to escape the pressures of modern life.
"We know from research that people are happier and more relaxed when they're by water, and activities such as walking, cycling, boating, fishing, canoeing and paddle boarding improve people's mental and physical well-being.
"The beautiful rural Shropshire Union Canal is one of the most popular waterways in the country with boaters.
"Its wooden lock gates typically last around 25 years and allow thousands of boats to travel from place to place each year.
"Each new gate is made to measure, weighs several tonnes, and is handcrafted from seasoned oak so that it fits perfectly in the lock chamber.
"Once in place, the new lock gates will help the Trust conserve water and keep boats moving along the waterway."
The Shropshire Union Canal runs through Cheshire, Shropshire and Staffordshire.
Opened in 1835, it was the last major engineering project completed by the famous canal engineer Thomas Telford.
For more information on the Canal & River Trust's vital winter waterway repair programme and public open days, visit https://canalrivertrust.org.uk/about-us/our-campaigns/open-days