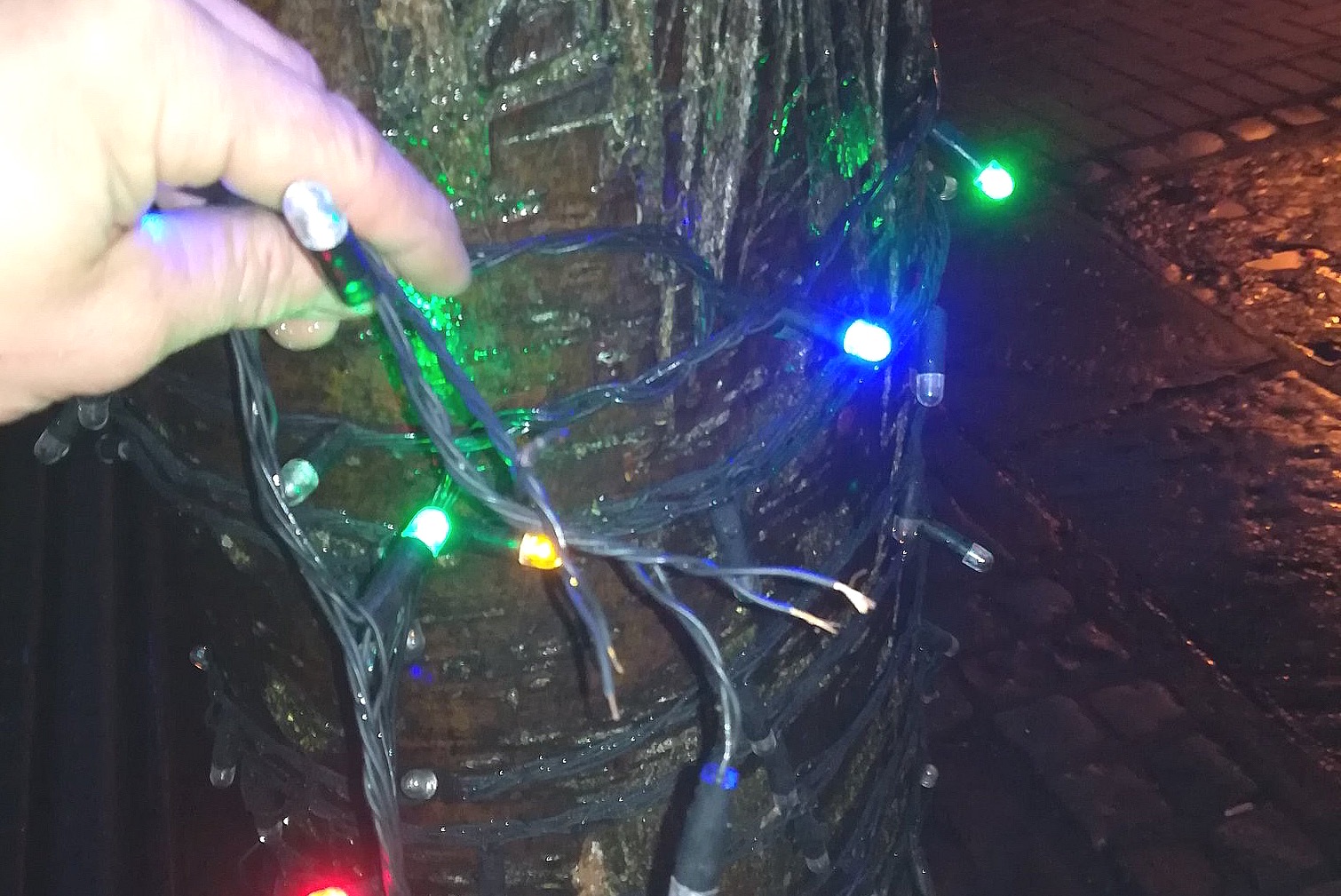 Police have tracked down a woman who vandalised some of Nantwich town square's Christmas lights.
The damage to the lights was done on November 27, just a few days after the display was switched on to herald the festive season.
Now officers have confirmed that they've traced the person responsible by monitoring CCTV footage of the town centre.
And the woman has admitted responsibility and agreed to cover repairs costs and pay additional compensation, say officers.
Nantwich Police said: "Thanks to the quality of the town centre CCTV network and information from members of the public, we have now identified the person responsible for the damage to Christmas lights that occurred on Tuesday 27th November.
"We can confirm that an adult female has admitted to causing the damage after grabbing a small section of lights out of frustration following an argument with a friend.
"This was an isolated incident that did not involve any young people or relate to the type of anti-social behaviour that was initially speculated about on social media.
"This incident highlights the effectiveness of the town's CCTV network and shows that whatever the offence the matter will be investigated and those responsible brought to justice."
The Christmas Lights switch-on took place on November 16 when thousands packed the square.
CCTV also helped trace youths who vandalised flower beds and baskets in the town last summer. Those responsible were made to pay damages and compensation.