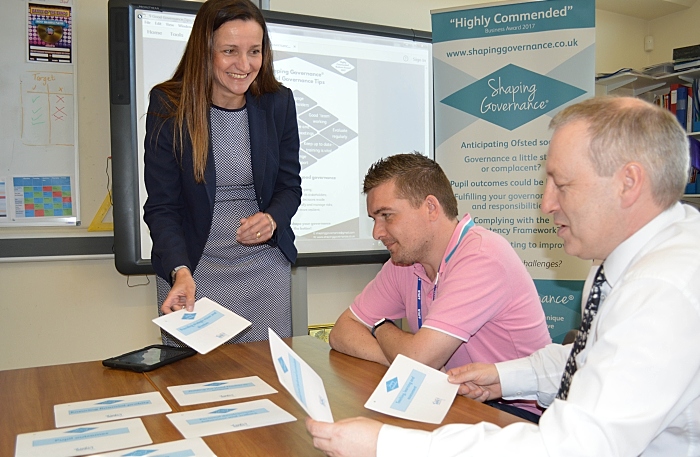 A Nantwich governor has crowned a hectic first 18 months running her new firm by being highly commended at the South Cheshire Chamber business awards.
Su Turner's Insight to Impact Consulting Ltd supports school governors to govern and lead more effectively.
The mother-of-two set up the company after several years volunteering as a governor, including helping to turn Mablins Lane primary school around in Crewe back in 2012.
The founder and director of Insight to Impact, said: "Our approach is different to others – we focus on developing boards of governors, helping these hard-working volunteers to work more effectively with staff.
"This appreciative approach to growing their skills and confidence has made a significant difference to governing effectiveness in the schools we have worked with.
"Good Governance = better outcomes for pupils and we want all schools to benefit from our unique and nurturing approach."
Former Coppenhall High School pupil Su, 48, who has lived in Crewe and Nantwich all her life, picked up her "highly commended" award at the South Cheshire Chamber Business Awards last month.
She currently has two children at Brine Leas School in Nantwich where she is a governor.
She has also been a director for children and young people at a National Charity, and worked as a director at the former Crewe and Nantwich Borough Council.
"Community has always been close to my heart," she added.
"I have been a governor at Mablin's lane school and worked back in 2012 with staff to turn the school around, going from Notice to Improve to good in 12 months – a fantastic achievement for all."
Now Su's most popular product – called Shaping Governance® – which was created in 2017 has been delivered to 27 schools, mostly in Cheshire, and to more than 300 school governors.
"Our projection for this current academic year is to work with over 80 schools," Su added.
"It is making sustainable improvements to the way schools are governed, becoming recognised as the "go-to" improvement tool for schools locally and nationally."
Insight to Impact is also working with the Pledge to connect local businesses with schools by filling school governor places that are vacant.