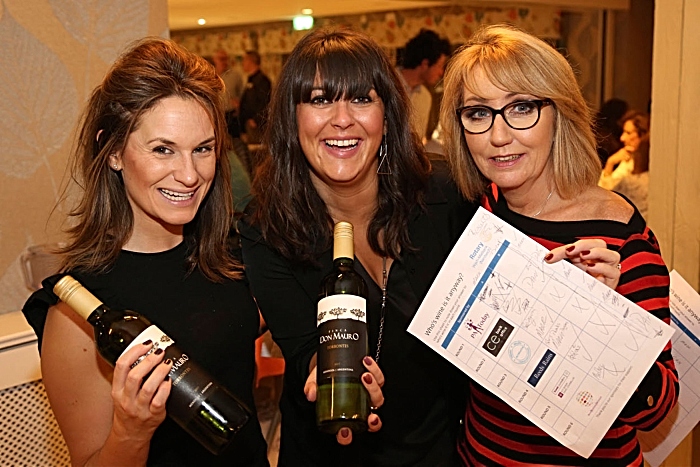 Richmond Village Nantwich teamed up with one of the country's newest Rotary Clubs for a "Who's wine is it anyway" night and raised £1,800 for Nantwich Foodbank.
Wyche-Malbank Nantwich Rotary Club was formed in the summer, after being founded by two members of staff from the retirement village, Lynne Griffin and Nicola Jackson.
There are now more than 25 members, who teamed up with Nantwich-based wine merchant Rodney Densem Wines for the fundraising event.
They also received support from Godfrey C Williams, of Sandbach, who donated cheeses and Mrs Darlington's some delicious chutney.
Nicola Jackson said: "We were delighted to hold the rotary's first event at the village, and were blown away by everyone's generosity.
"The money will be used to purchase much needed items for struggling families over Christmas and New Year when supplies at the foodbank run low.
"While a lot of work to organise, it was huge fun with some 100 guests attending on the night, and we're already looking forward to the next one!"
John Poulson, president of Wyche-Malbank Nantwich Rotary, said: "The help and support that Richmond Village has provided has been pivotal in our growth and success as a new group.
"By providing us with a great room in which to meet and run our events along with all the helpful and friendly staff, we really appreciate all the support we have received – thank you everyone."
(Pic: Above, evening's winners including past president of Nantwich Rotary Club, Christine Crowe.  Below, members of Wyche-Malbank Nantwich Rotary (l-r) John Sims, Emma Crowe and Paul Edwards)