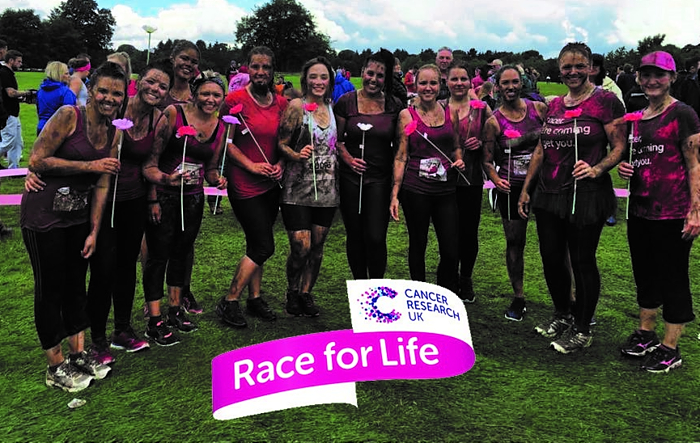 Cancer Research UK Race for Life events will not take place at Reaseheath College in Nantwich and Delamere Forest in 2019, organisers have revealed.
They say they are having to reduce the number of the "smaller" events in the county.
They will continue to take place Cholmondeley Castle near Nantwich as well as at Chester Race Course, Tatton Park in Knutsford, and Victoria Park in Warrington.
In 2018, 819 people took part in the Delamere Race For life, and 1,096 participated in the Reaseheath one.
Annette Quarry, Cancer Research UK National Event Manager in the North West, said: "We regularly review our events because we owe it to our participants to ensure we raise as much money in the most efficient way possible.
"This means that for 2019, we're reducing the number of smaller events across the UK, including Delamere Forest and Reaseheath College, to help save money on costs.
"Together, Delamere and Reaseheath helped raise £81,909 which is a fantastic contribution to life-saving research. We would also like to thank both venues for their support.
"As we regularly review all our events, it's possible that Race for Life could return to Delamere Forest or Reaseheath College in the future.
"But for now, we hope participants will continue the good work in 2019, by signing up for another Race for Life event in Cheshire."
One in two people in the UK will be diagnosed with cancer at some stage in their lives, but the good news is more people are surviving the disease now than ever before.
Cancer survival in the UK has doubled since the early 1970s and Cancer Research UK's work has been at the heart of that progress.
For more information about alternative Cancer Research UK Race for Life events visit www.raceforlife.org