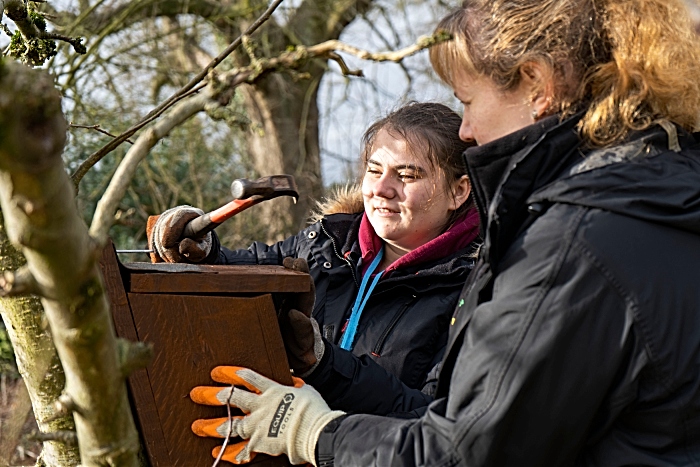 Nantwich students at Reaseheath College have been taking part in Cheshire Wildlife Trust's "Go Wild – Get Fit" project.
The Foundation students have been developing their employability skills by volunteering on the project as part of their Career Development Pathway.
It aims to prepare them for work experience and their future careers.
They spent one day a week at nearby Marbury Country Park helping to make a community garden more accessible to people and wildlife.
The student team, accompanied by Course Manager Gemma Comerford and Learning Support Assistant Karen Stubbs, have been painting and putting up bird boxes, clearing overgrown beds, planting willow whips, repairing fences and creating pathways in the garden.
The site is owned by Cheshire West and Chester Council and managed by Cheshire Wildlife Trust.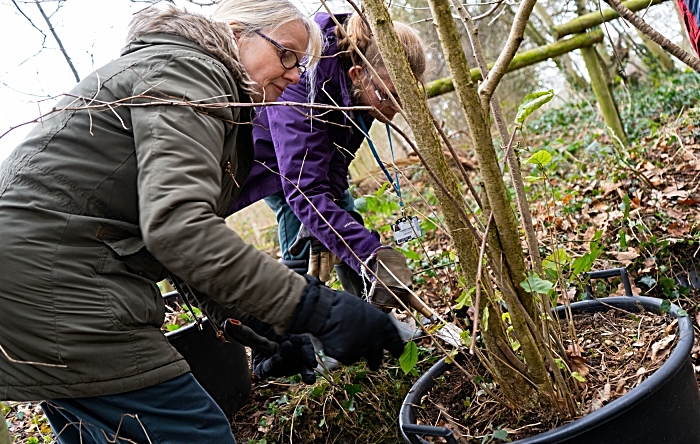 Katie Greenwood, CWT's Natural Wellbeing Project Manager, said: "Reaseheath's Foundation students have been the perfect group to launch this project.
"They have been a fantastic team who have completed every task with enthusiasm whatever the weather.
"I wish them ever luck with their work experience and future careers."
Reaseheath student Amy Cordial said: "I've had an amazing time working with CWT, helping the animals and birds.
"I now feel more confident and independent.
"I've really enjoyed spending the time with my friends too. It's been great fun!"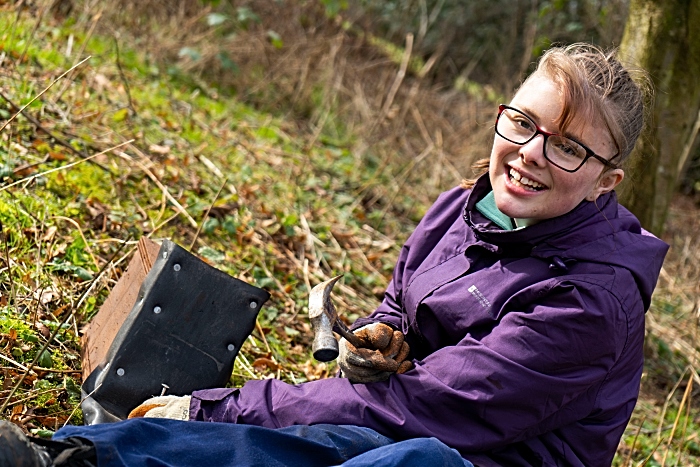 Kamron Forman said: "I've done so many things I haven't tried before.
"I've learned how to lay paths properly and really enjoyed bird watching. Our final barbecue was ace!"
Also in the student group were Jenna Crossley, Andrew Blackburn, Frankie Coveney, Emma Need, Matthew Mason and Lewis Wilde.
The "Go Wild – Get Fit" project is funded by Sport England and delivered by CWT.
You can watch a video of the students on the project, here: