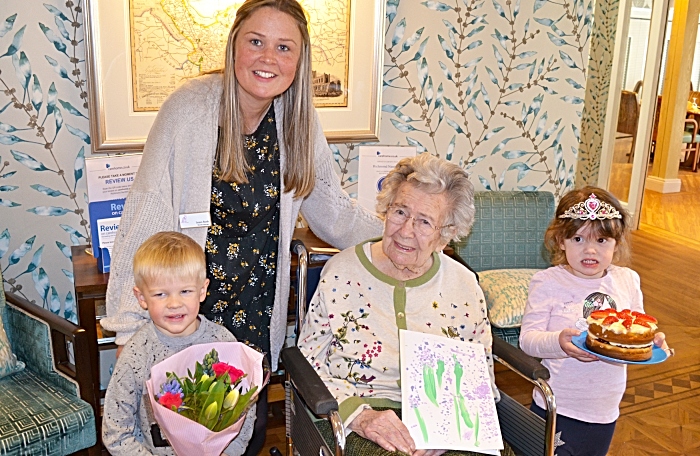 Children at Elmscot Nantwich Day Nursery visited a special resident at Richmond Village Nantwich to help her celebrate her 104th birthday.
Alice is one of Richmond's oldest residents, and was over the moon when children baked a birthday cake and made a card to give during their visit.
While the children were there, a pianist was playing which they thought was great fun.
They entertained all the residents with their dancing and even finished with a bow at the end.
Elmscot Nantwich is part of the Elmscot Group of Day Nurseries and Nursery Schools, providing outstanding childcare and education to over 1,800 children across Cheshire.