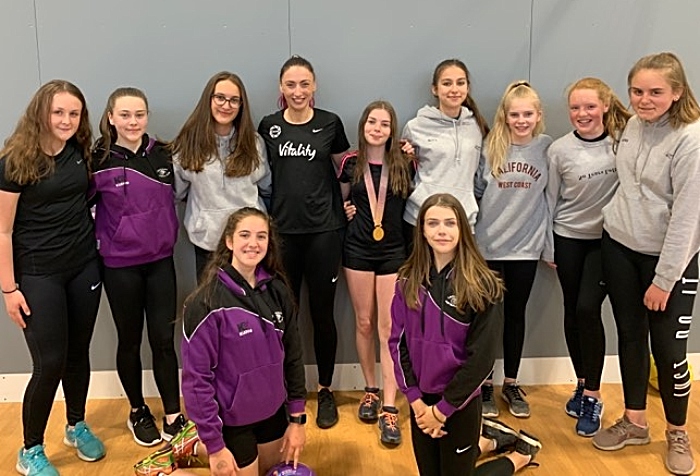 England netball star Jade Clarke helped local club Ladyhawks celebrate its 10th anniversary.
Jade, who has been selected for the England World Cup squad which is held in Liverpool this summer, attended training and question and answer session with the Crewe & Nantwich based team.
And the 2018 Commonwealth Gold Medallist and Vitality Netball Superleague Wasps Player went down a storm with junior and adult players alike.
Lorraine Weekes-Bailey, Ladyhawks NC Treasurer and co-founder, said: "It was a privilege that so many local women and girls got to spend quality time with such an amazing woman.
"Jade was so down to earth and inspiring, made us all feel very lucky."
The club's next big celebration will be integrated into the afternoon of their annual tournament scheduled to take place on Saturday July 6 at Everybody Sports Facility, Holmes Chapel Leisure Centre.
It comes six days before the sport's biggest international event, the Netball World Cup, starts in Liverpool.
The local club tournament attracts around 20 teams and is aimed at families and friends to watch local teams play netball, join in fun activities and dream about where the club might be in 10 years time.
Any netball teams, former Ladyhawks, individuals or businesses that want to celebrate with the club should get in touch via email [email protected]
You can follow Ladyhawks on social media Twitter https://twitter.com/ladyhawknetball, Instagram https://www.instagram.com/ladyhawksnetball/ and Facebook https://www.facebook.com/ladyhawksnetball/