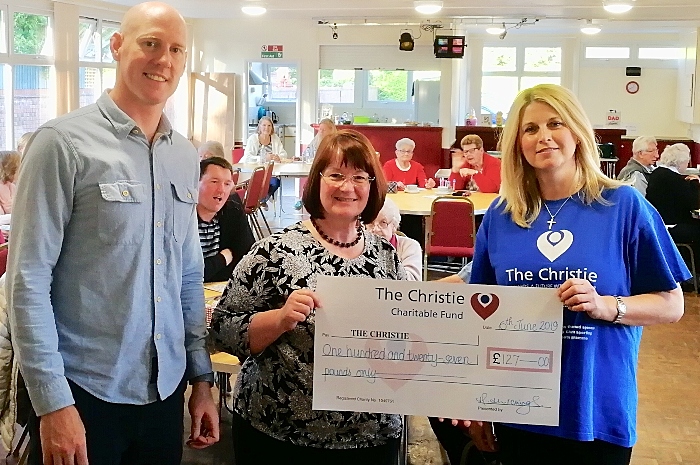 A long standing charity bingo club that had been running in Hough Village for more than two years has been relaunched.
Crewe and Nantwich Conservative MP candidate Dr Kieran Mullan stepped in to help Celia Brown and family relaunch the club.
They had previously raised thousands of pounds for different charities with a monthly prize bingo running at Hough Village Hall with a loyal following from across the region.
But eventually Celia took the difficult decision to retire the event at the end of last year as it was becoming increasingly challenging to manage on their own.
Dr Mullan decided to relaunch the club with help and support from Celia and local Councillors Janet Clowes and Steven Edgar.
And it has already raised £127 for the Christie Hospital Support Group and on the 75th Anniversary of D-Day raised £194 for The Royal British Legion.
Local businesses have donated prizes including The White Hart, Chatwins, H.Clewlow Butchers, Hickories, Mrs Darlingtons, Square 41 & Market Plaice Fish & Chips.
Dr Mullan said: "Celia and her family did an amazing job building up a following and raising so much money.
"It was a no brainer to make sure it could carry on. Everyone is welcome, old timers and new comers alike. Bingo is back!"
The next session will be 7pm July 4, raising money for Hope House.
(Pictured above: Cllr Janet Clowes and Dr Kieran Mullan with Hayley Hutchings from Nantwich Christie Hospital Support Group)
(Picture below: Nantwich & District Branch of The Royal British Legion supporters including Chairman John Dwyer, back left)