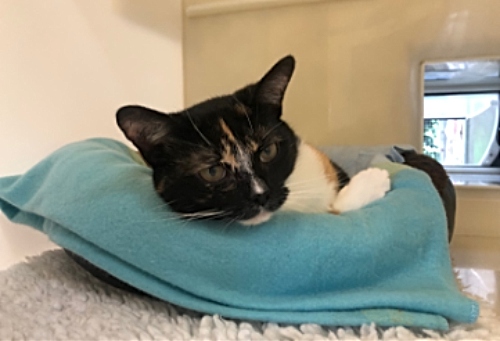 An RSPCA cattery in Nantwich is appealing for people to adopt one of its feline residents ahead of building work scheduled to take place this month.
RSPCA Stapeley Grange, in London Road, currently has 32 cats looking for new homes.
However, major work planned on the cattery's roof means half of the cattery needs to be emptied before the work is due to start this week.
Lee Stewart, manager of Stapeley Grange, said: "We are planning for them to go to foster homes but we would obviously prefer they were found loving new forever homes, as ultimately that is what we want for them and it would be great if that was before building work starts.
"We have so many lovely cats who will make wonderful pets – we just need people to visit the cattery and fall in love with them, just like our staff and volunteers have!"
Among the cats who need new homes are Anthony, who arrived as an injured stray.
He is thought to be around six years old but there is no other information about his previous life.
He is affectionate but needs to be an only cat, although he could live with older children and possibly a friendly dog.
Zara (above) is another Stapeley cat who needs a new home.
The two-year-old has been at the cattery for two months now, after she was found abandoned in Congleton.
She is friendly but will not be suited to a home with other cats and young children.
If you are interested in adopting a Stapeley cat, call in to the cattery in London Road and chat to the team about the adoption process.
The cattery is open Tuesday to Sunday, from 11.30am to 4pm.