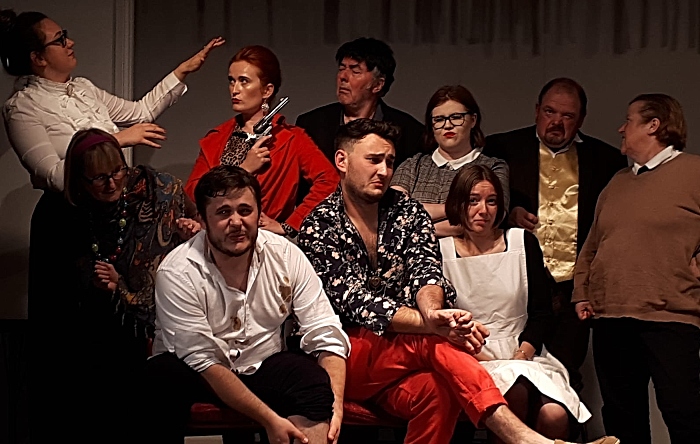 Shavington Drama Group's latest production is Tiptoe Through the Tombstones, writes Claire Faulkner.
Written by Norman Robbins and directed by Megan Goode, this spoof comedy thriller had the audience in hysterics on its opening night.
The remaining members of the Tomb family have been gathered together by their lawyer Crayle to discuss their inheritance, but things are not what they seem.
There are family secrets and traditions to uphold, and when Crayle goes missing, the family begin to realise the danger they are in.
I really enjoyed watching this production.
I found it very entertaining, and I laughed all the way through.
The set looked great and the cast and crew have worked hard to make this a success.
The story has plenty of twists and turns, do we ever know who is telling the truth?
The cast did a really good job, and played their parts well.
Harry Johnson had some great one liners as Vernon, and I loved Verity McKay as the medium Octavia.
There are some very funny moments from Lesley Davenport who played Henrietta and Elaine Caulfield who played Fabia.
It was a brilliant night of entertainment from Shavington Drama Group, well done to all involved.
If you want to Tiptoe Through The Tombstones, you've got until 21st September.
Performances start at 7.30pm at Wistaston Memorial Hall.
Tickets are just £8 which include refreshments and can be purchased via 07903616168 or online at www.ticketsource.co.uk/shavington-drama-group