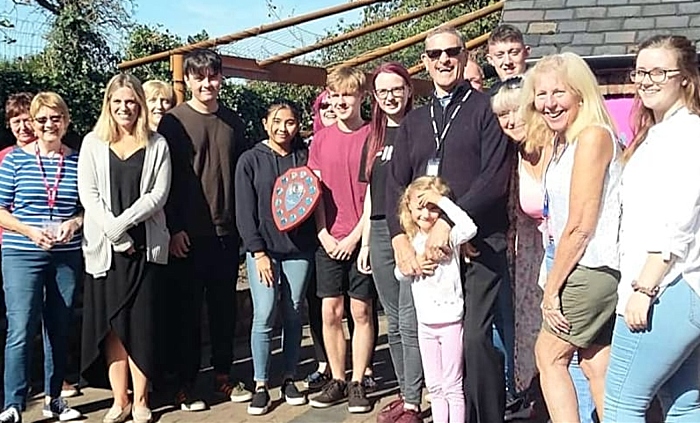 Members of Shavington Youth Club are celebrating securing the club's future.
They were joined by Crewe and Nantwich MP Laura Smith, parish councillors, National Citizen Service (NCS) volunteers and the public for the celebration event.
A club spokesperson said: "Our big vision for the future is for this building to be a hub of activity as a focal point for all the community to belong to, and we very much want you with us for the journey.
"A big thank you to everyone who came along and gave us ideas about the sort of activities you would like to see happening."
Activities on the day included table tennis, pool indoor football and gaming.
Ms Smith said: "Linda and the team here have done a fantastic job of saving this youth club.
"Connecting young people to their communities and giving them somewhere to go is so important for the mental health and general well-being of our children.
"Years of austerity and uncertainty over local government funding have meant that many hubs like this across the country have disappeared.
"It is amazing to see what the volunteers at Shavington Youth Club have achieved over the summer and I hope that they receive the ongoing support to help this facility thrive."
Kimberley, the club's new Youth Leader, will be opening the Junior Youth Club on Monday November 11.
It will be open Mondays 6.30pm to 8.30pm year 7 and 8 pupils, and on Thursdays 6.30pm to 8.30pm for years 4 to 6.
For more information about the youth club do contact Linda Buchanan, Chair on 07913846981 or email [email protected]