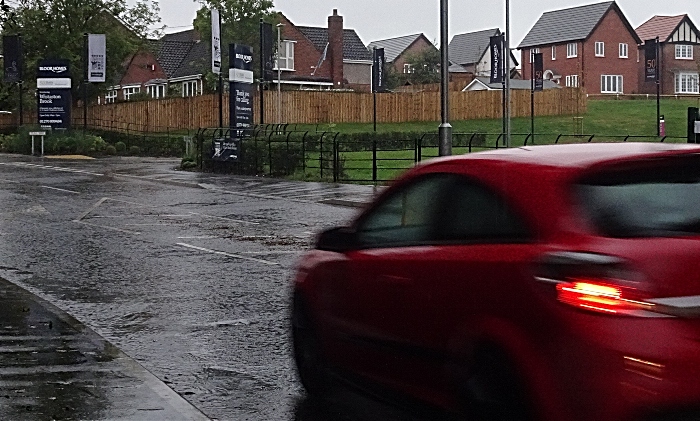 Dear editor,
I am fearful that the rush to construct new large scale housing estates in Wistaston has already contributed to an increase in flooding on its roads.
The recent heavy rain brought standing water to sections of road in Wistaston including the highway adjacent to the new Bloor Homes 'Wistaston Brook' and Bellway 'Kingfisher Reach' housing developments.
I believe that it is no coincidence that the road surface next to these new estates was amongst the most severely affected by the rain that also overwhelmed many roadside gullies.
Prior to construction these green field sites would have naturally stored and redirected the rain, but now that these same areas are being built-on or tarmacked the rainwater is free to flow directly onto roads and hard surfaces within the estate and onto the nearby busy thoroughfares.
People in Wistaston have already complained that their village is becoming an accident blackspot due to numerous sections of roadway either in a state of disrepair or not designed to cope with the sharp increase in traffic.
The issues I have highlighted need to be addressed immediately by the building companies in conjunction with Cheshire East Council if a future disaster is to be averted.
Yours,
Jonathan White
Wistaston