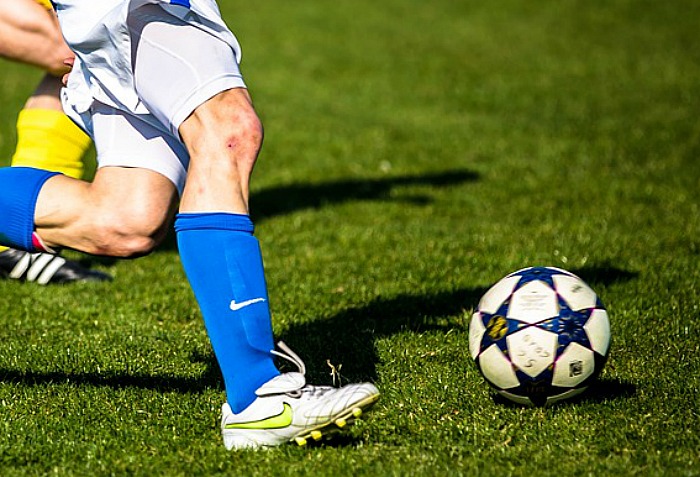 Just one game took place in the Crewe Regional Sunday League Premier Division as White Lion beat Salvador 4-2.
Strong winds made playing conditions difficult, but White Lion triumphed despite losing a two-goal lead.
Matthew Wrench and Ross Chandler put White Lion ahead, but two goals from Stewart Evans made it 2-2.
Late goals from Brandon Mighten and Aaron Gray won it for the home team.
In Division One, league leaders The Old Star won 0-6 at Broadhurst FC.
Terry Cain scored four, with Tom Taylor and Karl Felton completing the scoring.
Bridge Inn moved into second place after beating improving C & N Utd 1-3.
The home team took the lead through Alex Riley, but goals from David Sims, Damian Sloan and Owen Porter won it for the visitors.
AFC Talbot drop to third spot following a 2-2 draw against Sydney Arms.
Veteran marksman Paul Bowker put the home side ahead, but Lewis Vyse and Aaron Davies scored for the visitors before a second goal from Bowker ensured the points were shared.
Talbot and White Horse have both been in good form recently, but Talbot just edged this meeting, winning 3-2.
New signing Scott Rankin scored three with the White Horse goals coming from Henry Wharton and Nick Gregory.
Sandbach Town seemed to be heading for victory thanks to an Audlem own goal.
But very late efforts from seasoned campaigners Kevin Berisford and Andrew Betteley gave Audlem a 1-2 win.
Princes Feathers went down 0-4 to Nantwich Pirates, whose scorers were Garry Gordon (2), Sam Cadwallader and Jordan Cotterell.
In the second round of the Crewe and District FA Sunday Cup, Betley had an excellent 3-1 win against a strong Crewe Athletic side.
Jamie Baker (2) and John Proudlove scored for Betley, with PJ Hudson on target for Crewe Athletic.