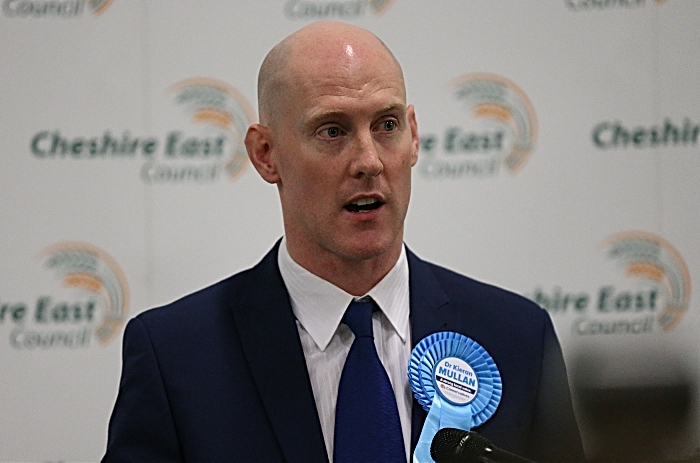 New Crewe and Nantwich MP Dr Kieran Mullan said today his victory was "for democracy".
The Conservative candidate registered a comprehensive win polling more than 28,000 votes, a majority of more than 8,000 over Labour's Laura Smith.
And Dr Mullan firmly believes this was a vote for those who backed Brexit back in 2016 and want it delivered with no more delays.
Many feel Labour leader Jeremy Corbyn gambled by sitting on the fence, and even hinting at a second referendum on Brexit if he won.
Dr Mullan said: "This victory was especially important for democracy, which has won out here.
"It wasn't just those who voted for Brexit who voted for us – their friends, family, neighbours joined them to ensure the vote was respected.
"This election became about who is in charge, and the people have shown that they are in charge.
"I want to help deliver a fairer and more just society, with world class public services.
"But we know we are not going to achieve this easily, and many people have given us their vote for the first time.
"I would like to recognise the passion that Laura has shown and her service for this community.
"But most of all I would like to thank all those Crewe and Nantwich voters who voted for me.
"I will do my utmost not to let you down and will fight tirelessly for you."
Earlier, Ms Smith had resigned herself to defeat and said Brexit was the main reason.
She also hinted she would have done things differently to Jeremy Corbyn, who has announced he will be stepping down as leader of the Labour Party.
(Images courtesy of Jonathan White)