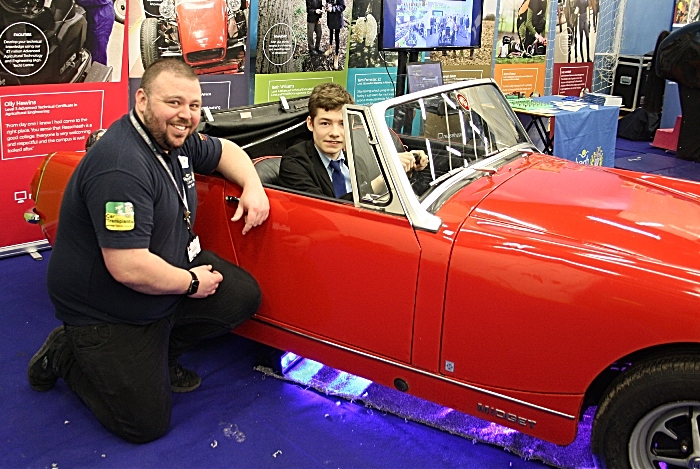 Scores of Brine Leas students in Nantwich were given a helping hand with their future job aspirations at a Careers Convention.
Local businesses attended the event as Brine Leas opened its doors to national employers, training and apprenticeship providers, and Further and Higher Education organisations.
The event was organised by Brine Leas staff from the Careers and Work Related Learning team, Jo Morrison and Isabel Cundy.
It aimed to give students a chance to research and question experts about opportunities available for Post 16 courses and employment.
The knowledge gained will help students make informed choices for individual programmes of study.
Jo Morrison said: "We are very grateful to all the exhibitors for giving up their valuable time to advise and inspire our students.
"The atmosphere in the hall was amazing! Visitors were impressed with the questions that were posed by each group of students."
(Pictured above: Simon Bishop in the driving seat of a renovated 'Midget' with John Brookfield from Reaseheath College Motor Vehicle department)