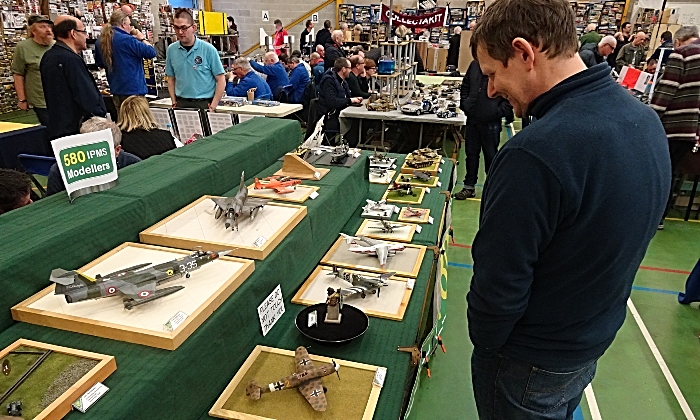 Hundreds of visitors enjoyed the annual 'Universal Model Show' took place at Malbank School & Sixth Form College in Nantwich, writes Jonathan White.
The show was organised by the South Cheshire Military Modelling Club.
It included scale-model Army, Navy and Air Force club displays; scale-model railway club displays and demonstrations; scale-model car & motorbike displays; remote-control truck and tank demonstrations; military weaponry displays; a military badge display; a scale-model competition with different classes; war games demonstrations; fighting robots; a LEGO display; wartime dioramas; movie and science fiction figure displays; and numerous trade stalls.
Star Wars fans were treated to an appearance by the 'UK Garrison' costume group –  which included participants dressed as Darth Vader, Stormtroopers, X-Wing pilots, Jawa, Ewoks, Rebel Troopers and Obi-Wan Kenobi.
Event Organiser, Steve Morris, said: "We hope all those who attended the 38th annual Universal Model Show enjoyed their day.
"A very special thank you to all who make this event possible; the exhibitors, traders, volunteers and Malbank Sixth Form College.
"The event raised £602.00 for the Help for Heroes charity."
South Cheshire Military Modelling Club meet every other Wednesday evening (8-10.30pm) at The Hop Hole public house on Wistaston Road in Crewe.
They are an independent club, not affiliated to any other organisation.
There are no membership fees or other charges. New members are always welcome.
For further information visit http://www.scmmc.co.uk/ or https://www.facebook.com/militarymodelclub/