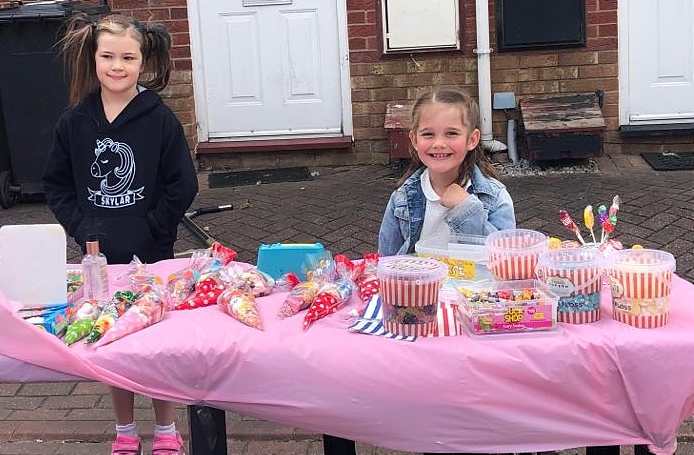 Big-hearted Stapeley youngsters are raising hundreds of pounds for MIND thanks to their amazing "Happy Trail" of stones and other initiatives.
As well as the brightly coloured stone trail, they have held charity sweet stalls and fundraising toy sales to raise funds during lockdown.
Hundreds of brightly coloured and painted pebbles make up the trail along the "orchard" by Stapeley Community Centre, with more added each day of lockdown.
Many are adorned with messages of hope and support aimed at keeping people positive during the pandemic crisis.
Now one youngster – Georgia Speet – has set up a "sponsor a stone" justgiving page so the trail can raise money for the mental health charity, MIND
Georgia and her family also organised a sweet stall on Stanyer Court today (May 22) with all money raised going to Mind.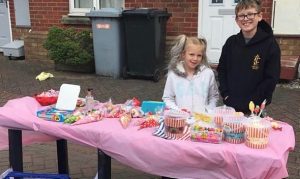 Georgia was helped by her friends Skyler Heraty , Ruby Butler, Millie Leeson and Henry Leeson.
Three weeks ago, Ruby held a garden toy sale which helped raise £120.
So far, more than £750 has been raised for MIND.
Georgia's family said: "Over the last three weeks the wonderful families around the Stapeley/Nantwich area have taken the time to paint and donate stones to create a 'happiness trail' through the community to brighten up the days of the key workers, our kids and ourselves.
"We have gone from one stone to more than 600, and with your help it will keep growing.
"We want to turn this campaign into something bigger – a way to create a fantastic community project and also do our bit for supporting the mental health of the people most directly involved in the crisis.
"If £5 was donated for each stone on the trail we would hit our target – and more.
"If enough people design and place a stone on the trail, it could stretch all around the town – a constant reminder of appreciation for all the fantastic key workers and their efforts and a brilliant example of a community coming together to do their bit.
"You can help by sponsoring a stone. You do not own any specific stone or have to choose a specific stone.
"You are helping us to match the amount of stones with actual monetary donations for MIND so they can continue their mental health efforts!"
To sponsor, visit the Justgiving page here.