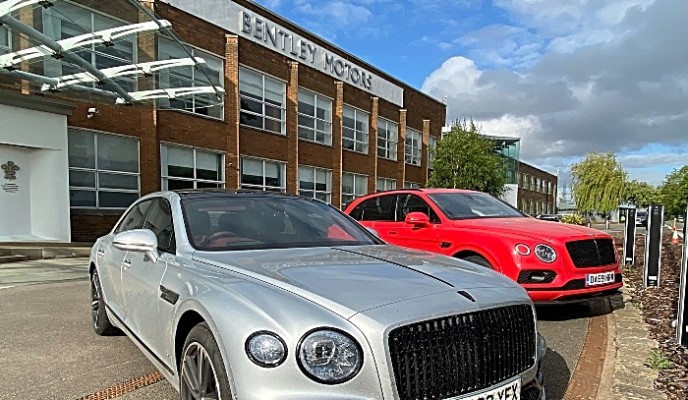 Bentley Motors said today an "urgent reduction in the workforce" was needed for the South Cheshire car maker to survive in the future.
It comes as one of the region's biggest employers confirmed plans to lose up to 1,000 workers.
And it said it could not rule future compulsory redundancies.
The company today launched a "voluntary release programme" and every employee has been written to with details of redundancy packages available.
In a statement, the company said it was a decision made with the "deepest regret" and all staff were briefed this morning at the Pyms Lane site.
It said plans for growth were "derailed by the impact of the pandemic".
"With this considerable forecast reduction to future revenues, Bentley has hastened plans carrying out a comprehensive review of its cost and investment structure – and as the last resort, as with any organisation, the people costs and structure," it added.
Steps had already been taken by the company with a recruitment freeze, contractors released across all business areas, pay frozen and up to 66% of staff placed on furlough.
Redundancy packages will be offered based on length of service, age and salary.
And the company added it could not rule out future compulsory redundancies.
Adrian Hallmark, Chairman and Chief Executive Officer of Bentley Motors, said: "Losing colleagues is not something we are treating lightly but this is a necessary step that we have to take to safeguard the jobs of the vast majority who will remain, and deliver a sustainable business model for the future through our Beyond100 strategy.
"The voluntary release programme at least allows colleagues to make the personal choice and leave us with the most appealing and supportive offer possible within the circumstances.
"COVID-19 has not been the cause of this measure but a hastener.
"Beyond100 will deliver a paradigm shift throughout the organisation helping to deliver a financially resilient, recession-proof business for its second century.
"It is vital, even more so now with what is going on around us that we look to the long-term future of Bentley.
"This means fundamentally redefining our company so we respond immediately to protect the business through this crisis, continue to lead our sector by reinventing the company and look to establish ourselves as the leader in sustainable luxury mobility for the next 100 years."
Further details on the environmental measures, and Bentley's wider Beyond100 strategy will be outlined in the coming months.