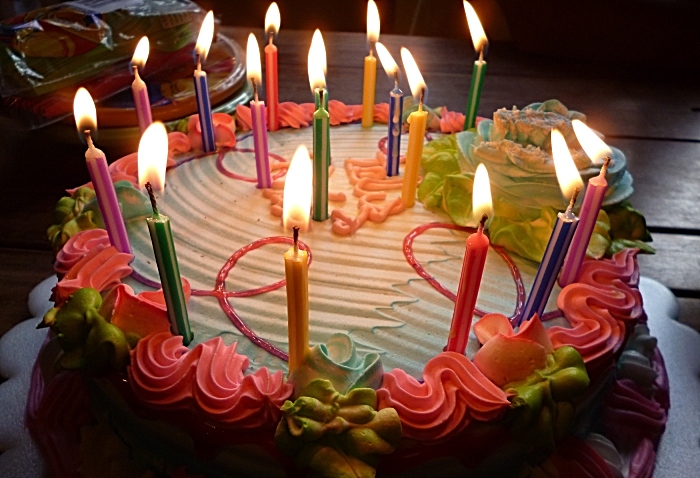 The COVID-19 pandemic has been a huge nightmare for everyone.
We haven't been able to meet up with friends, we can't attend get-togethers – and worst of all, we can't celebrate our birthday parties in style.
Or can we?
Well, we have an answer for you. Here's how to throw the best "lockdown" birthday party in town.
Ensure there's a cake
Even though you can't have anyone over to cut the cake with you, a birthday is never complete without a cake.
So, get a cake from a bakery, or better yet, bake a cake if you have the time. Put candles on it, and make it as 'birthday-ish' as it can be.
And since the party is online, remind your guests to have a small treat themselves for the birthday as well.
This will get them into the party mood.
Send out birthday invitations
I know it sounds a bit stupid, but if there's a time to be creative, it's now.
Everyone is merely sending zoom links or Skype links; why not do it differently?
Put your design skills to work and craft a beautiful, stylish invitation card that gets all your friends talking about the party.
In the invitation, include more than time and app for the party, share with them how to set-up and troubleshoot the app as well! (There's always that one friend who doesn't know).
Plan some online party activities
Just because you can't meet with your friends and family doesn't mean you can't enjoy fun activities on your birthday.
There are many fun activities that you can enjoy in a virtual party just as much as a face to face party.
Some great ideas include a sing-along, movie night on Netflix, truth or dare, Pictionary, toast or roast games, game night, or even an online Karaoke night. The more activities, the more memorable it'll be.
Set a birthday theme
With everyone working from home, it's been quite a while since you (or your friends) dressed up for an occasion.
So, why not set up a dress code for the party.
The dress theme can be anything, from old-school fashion to official wear, to their oldest wear.
You can even stick to PJs only. Besides the dress code, you can also decide to add in some balloons, birthday cones, candles, etc.
A theme makes the birthday more colourful and a bit more fun!
Set up a virtual dance party
If you're usually clubbing on your birthday, then a dance party can be a super cool idea for your birthday.
Hire a DJ to mix some songs for you, then share it with your friends for the online party. You can even create a playlist yourself for the birthday.
This way, you and your friends can learn a choreographed dance on TikTok and record it for the birthday party video.
I promise you; this is going to be a ton of fun!
Get the party going!
There are many things happening around the world right now. But that shouldn't be the reason why you can't celebrate your birthday party.
Get on Zoom, Skype, or Google Hangouts and make that party happen!
With the tips shared above, we're confident that you'll have a party that rocks!