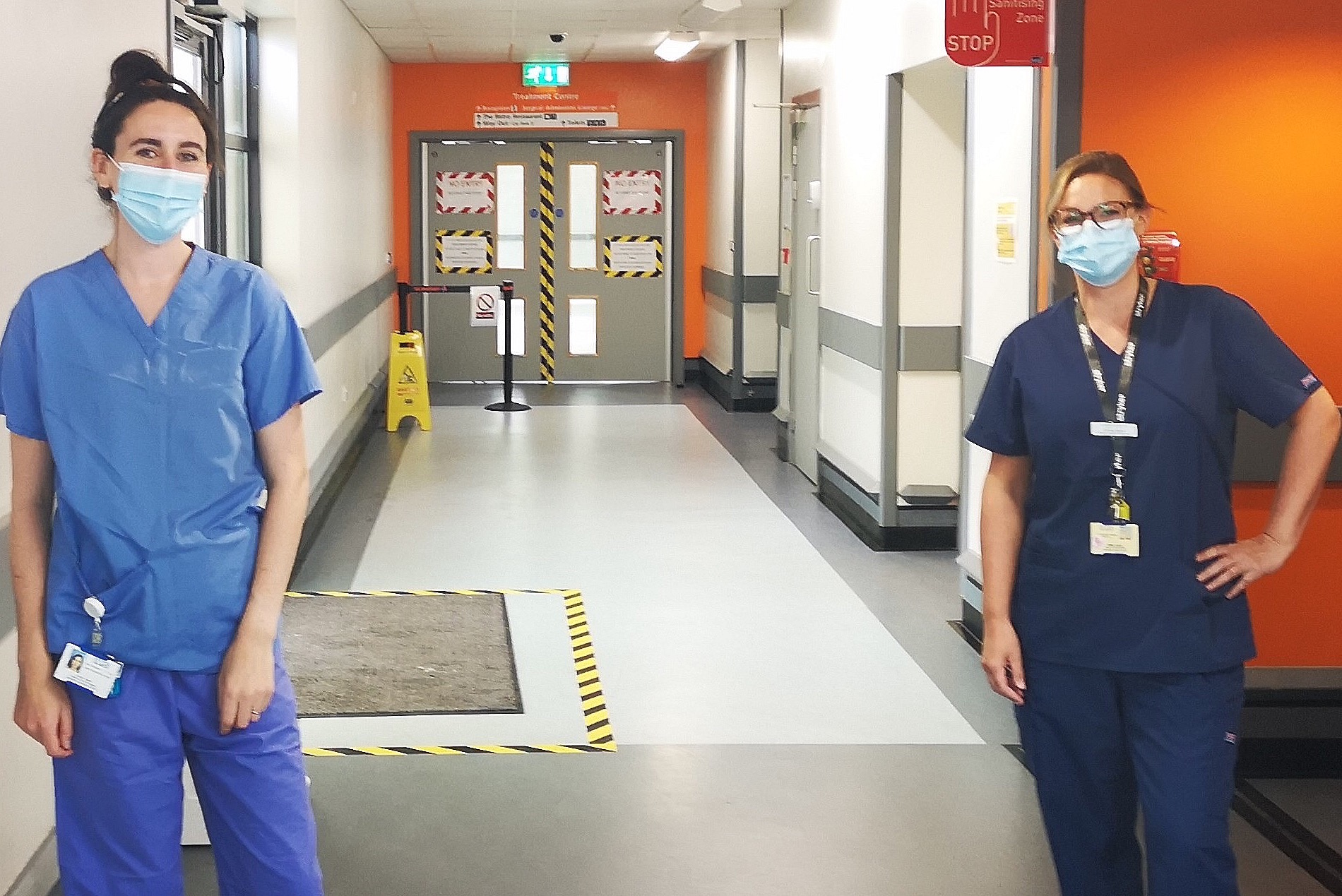 Staff from Leighton Hospital held a virtual meeting with Health Secretary Matt Hancock to lobby for changes to prescribing laws which would allow Operating Department Practitioners to prescribe.
Nantwich resident Jessica Warr, a senior ODP at Leighton, was joined by others as they asked him to consider including ODPs in new laws currently being developed for widening prescribing in the NHS.
The meeting was hosted by Crewe & Nantwich MP Dr Kieran Mullan after he was approached by Jessica over the issue.
Jessica said: "ODPs nationally and locally are concerned about the limitations placed on our profession due to lack of prescribing rights.
"ODPs do not have access to prescribing, unlike the nurses we proudly work alongside.
"Prescribing, particularly in advanced roles, would be to the patient's benefit and enhance service delivery."
Jessica was joined by her colleague from Leighton Emma Quinn, an accredited Bowelscope endoscopist and Senior ODP.
Emma added: "At the moment medics need to sign 40-50 prescriptions weekly for the drugs I have been fully trained to give, whereas for nurses they do not.
"I am beginning colonoscopy training at masters level in 12 months and ideally need to be a prescriber for some of the required drugs.
"These disruptions can cause service delays and interruptions to patient care."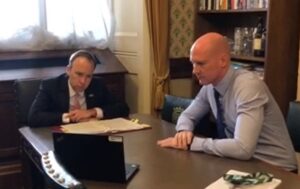 Dr Mullan added: "I was very glad to be able to help Jessica and Emma make their case directly to the Health Secretary so that this is on his radar as we develop prescribing.
"I will always try and give my residents a voice on issues that matter to them."
During the meeting Health Secretary Matt Hancock pledged to review ODP prescribing as part of the new regulations.
"I'm absolutely open to this in principle, there is a bit of process we need to go through to ensure the new law comes into force…and we need to do this properly but my door is always open and I will keep working with Kieran to drive this forward."