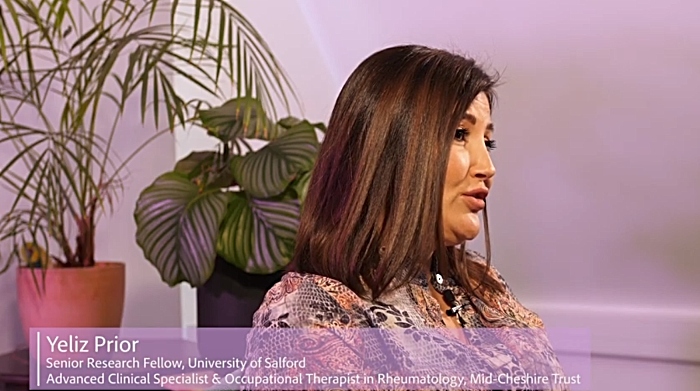 An occupational therapist at Leighton Hospital has featured in a series celebrating the diversity of women in health and social care research.
Dr Yeliz Prior, an Advanced Clinical Specialist at Central Cheshire Integrated Care Partnership, Rheumatology department at the Leighton Hospital, has been included in the NHS "Wonder Woman" films.
Yeliz shares her story of how she has developed a successful career both as an Occupational Therapist and a Health and Social Care researcher, despite her health challenges, whilst studying as a mature student with two children.
In the short film, she tells us about the importance of diversity in research and how we need more women to shape the future of health and social care research to better represent the NHS workforce.
She took on the challenge of a new career direction to train as a counsellor and later gained her undergraduate degree in Occupational Therapy from the University of Salford, followed by a PhD in Epidemiology from Keele University.
Speaking of being part of the series, Yeliz said: "It was a privilege to be able to share my story about the route I have taken in becoming a researcher for Health and Social care within the NHS.
"I hope my story along others in these series inspires more people in the NHS to get involve with research"
(Pic: Dr Yeliz Prior, Advanced Clinical Specialist, taking part in the Wonder Woman series)
View her interview below: