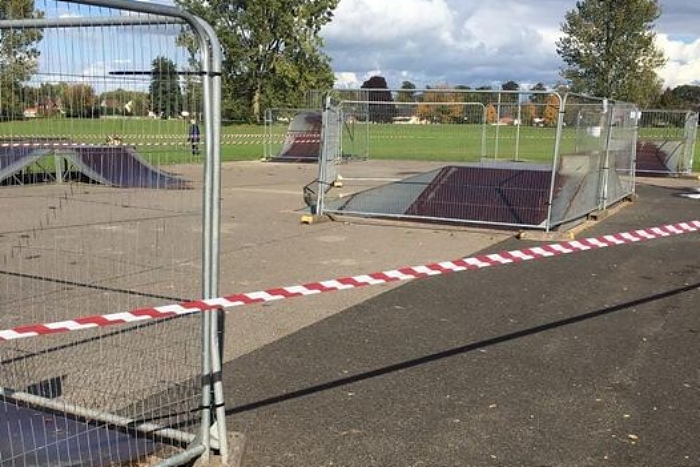 A Nantwich Town councillor has pledged to get the Barony skate park re-opened or replaced.
The facility was shut down by Cheshire East Council last week, citing health and safety reasons.
It's believed a youngster suffered injuries when falling on to loose metal while playing on the skate park.
But many residents say closing the skate park, without notice to when it will reopen, has left many youngsters no where to play outdoors.
Now Nantwich Town Councillor Arthur Moran has said the skate park will NOT be closed permanently and will either be refurbished or replaced.
Cllr Moran told last night's town council meeting: "I am in discussions with ANSA at Cheshire East Council about either replacing the facility or carrying out the necessary repairs.
"I will be pushing for a full replacement."
Cllr Stephanie Wedgwood called for quick action to replace a vital facility.
She said: "A lot of children us that skate park. I understand it comes with its problems, but it is really well used and to get rid of it would be a travesty.
"You only have to look at places like Market Drayton to know what sort of facility we should have there."
Cllr John Statham backed the call, adding: "When we look to replace or repair it, we should try to involve the youngsters who use the park.
"They have been vocal about the closure and they will have some good ideas about what should be there."
Cllr Moran also added that the scheme of works around the perimeter of Barony Park is likely to continue in spring with more planting.