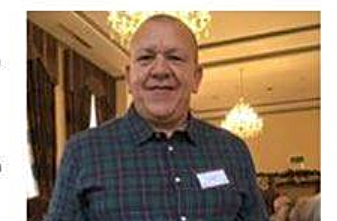 Nantwich Town is supporting former player Dave Newton in his battle with blood cancer, writes Jack Beresford.
The search is on to find ex right winger Dave a suitable match for a bone marrow transplant after he was diagnosed with Acute Myeloid Leukaemia.
Dave, 57, is about to start intense chemotherapy treatment at North Staffs Cancer Centre, spending four weeks at hospital and one week at home over a four-month period.
Once he has finished this treatment he will then need a bone marrow stem cell transplant from a matching donor.
Usually the best way of finding a bone marrow match is via a sibling, but Dave has lost both of his brothers which reduces the chances of him finding a donor.
Newton played under current manager Dave Cooke in his first spell as player/Manager back in 1986.
He joined the Dabbers aged 19 from Potteries side Werrington Queen's Park, and netted on his debut against Colwyn Bay.
Dave Cooke said: "He was a rapid right winger, I remember playing with and managing him in my first spell at the club.
"He's a top bloke and I know he still comes down to watch the boys.
"We are looking for any possible help and support that we can get.
"So I am urging our supporters to share with their friends, families and work colleagues to help us find a suitable donor for Dave."
Could you be the perfect match for Dave, or someone like him?
If you're 17-55 and in general good health, you can request a swab kit to become a lifesaver in-waiting today.
https://www.dkms.org.uk/en/register-now?utm_medium=social&utm_source=facebook+post&utm_campaign=arya