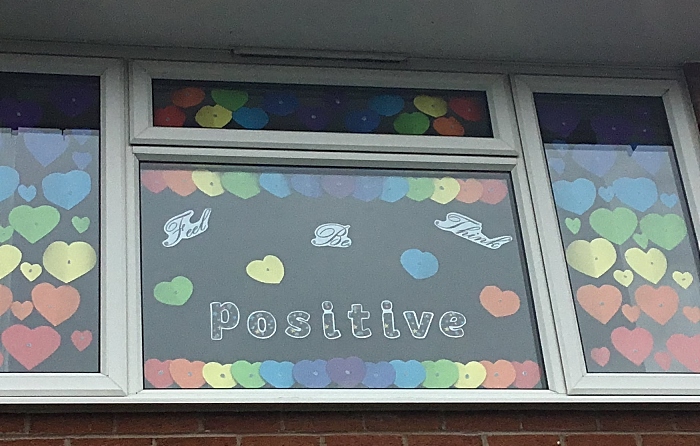 Villagers in Shavington and Weston have been bringing smiles to people's faces by brightening up their windows during cold winter months.
In an idea led by All Saints' and St Mark's churches, villagers have put up 'Hearts of Hope' in their windows.
Families are using their creative skills and are filling windows with colourful hearts and positive messages.
The hearts are to encourage people to look forward to better times and to "share love with one another in our communities".
Sara Randle, Children and Families' worker at the churches, has helped spearhead the idea.
She said: "What initially started as an idea of a heart in the window of a few houses has quickly spread to more than 70 homes with some amazing, colourful displays.
"They have really brightened up the villages and have once again shown how our lovely communities pull together."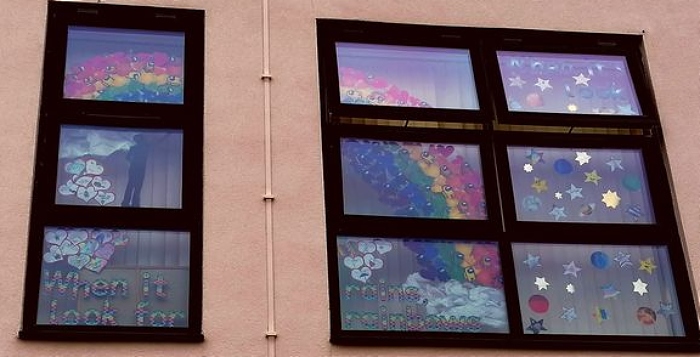 The local primary school Shavington Primary has joined in and decorated its windows with hearts.
The idea for the hearts follows on from the successful Advent windows in Shavington at Christmas which involved more than 120 houses.
Rev Rachael Griffiths, vicar for both All Saints' & St Mark's churches, said: "Lockdown has felt so long and difficult this winter that it is wonderful to see so many hearts in people's windows as signs of encouragement and hope.
"The hearts help to remind us that there is light at the end of the tunnel and we can get through this together."
Organisers have also been approached by other villages including Willaston, Wistaston and Wybunbury who are also keen to follow the idea.