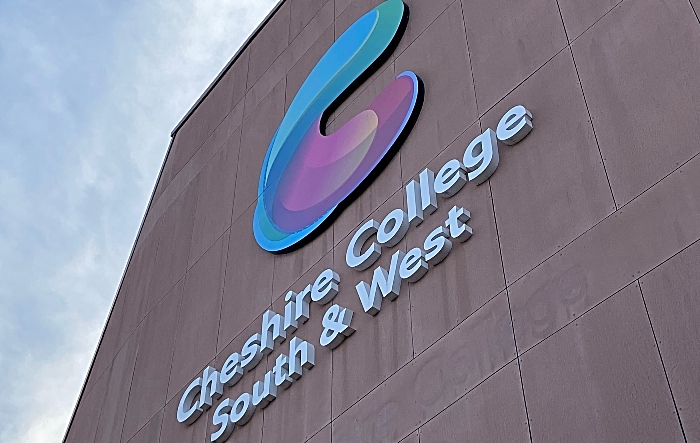 More than 40 of South Cheshire's most accomplished apprentices came together virtually for Cheshire College's Apprenticeship Awards 2021.
They recognise learners who have exceeded expectations and made significant contributions to their workplaces.
Twelve awards were presented to apprentices and apprenticeship providers.
Guests tuned in live to watch the ceremony which included talks with key North West employers.
Dhesi, Principal and CEO of Cheshire College, said: "All of the Apprenticeship Award winners demonstrated outstanding levels of achievements and it was delightful to hear the motivating stories about how they have helped their businesses adapt and build during what has been a tremendously difficult year.
"They really are the cream-of-the-crop and should be immensely proud of their accomplishments.
"All of our Apprenticeship Award nominees demonstrate how apprenticeships can you take you anywhere and here at Cheshire College, we're extremely proud of our apprenticeship programmes which deliver high-quality and relevant training for a diverse range of industries."
Karen Roberts, Assistant Principal – Apprenticeships and Employer Engagement, added: "Cheshire College's Annual Apprenticeship Awards are always a fantastic evening.
"And whilst this year's celebrations looked slightly different, it was fantastic to celebrate our high calibre of learners who strive to achieve the very best through their hard work, dedication and commitment."
Kayleigh Johnson, Business Administration Apprentice at Bentley Motors, was one of the evening's winners taking home the award for 'Business, Administration and Law Apprentice of the Year'.
She said: "I am so happy I pushed myself out my comfort zone and realised my own capabilities – not only has it paid off as I have completed my Apprenticeship, but it has also allowed me to win this award, which is a huge achievement.
"I loved completing my Apprenticeship in Business Administration and would highly recommend it to anyone who is considering an Apprenticeship in this sector."
Full list of the evening's winners:
Health, Public Services and Care Apprentice of the Year, sponsored by North West Boroughs
* WINNER: Craig Bell, Cheshire Fire and Rescue
* HIGHLY COMMENDED: Hayley Peers, Making Space
Engineering and Manufacturing Apprentice of the Year, sponsored by Essar
* WINNER: Abigail Williams, Unilever
* HIGHLY COMMENDED: Stephen Roberts, ERIKS
Construction and Building Services Apprentice of the Year, sponsored by Unipart Rail
* WINNER: Kieron Shenton, Macclesfield Maintenance
* HIGHLY COMMENDED: Teigan Salt, Ringway Jacobs
Retail and Commercial Enterprise Apprentice of the Year, sponsored by Encirc
* WINNER: Joel De Ledger St Claire, House of Hair
* HIGHLY COMMENDED: Kaine Reed, Beartown Tap
Education and Training Apprentice of the Year, sponsored by Edsential
* WINNER: Emma Plested, The Arches Primary School
* HIGHLY COMMENDED: Dominesha Biles, Meadow Primary School
Business, Administration and Law Apprentice of the Year, sponsored by Hixon Group
* WINNER: Kayleigh Johnson, Bentley Motors
* HIGHLY COMMENDED: Ryan Fahy, PCC (Primary Care Cheshire)
Cheshire College Apprentice of the Year, sponsored by Cheshire College
* WINNER: Joseph Steffenini, Cheshire College
* HIGHLY COMMENDED: Rebecca McGlone, Cheshire College
Award for Exceptional Contribution, sponsored by 1st Enable and Survitec
* WINNER: Pamela Crehan, St Helens and Knowsley Hospital NHS Trust
* WINNER: Stephen Whitmore, Chromalloy
Award for Outstanding Progress, sponsored by Advance
* WINNER: Michael Gillen, Magus Electronics
* HIGHLY COMMENDED: Michaela Murray, Making Space
Employer of the Year, sponsored by Cheshire College
* WINNER: Cherry Grove Primary School
* HIGHLY COMMENDED: Phillip Hughes Hairdressing
New Apprenticeship Employer of the Year, sponsored by Cheshire College
* WINNER: Vivo Care Choices
* HIGHLY COMMENDED: Encirc