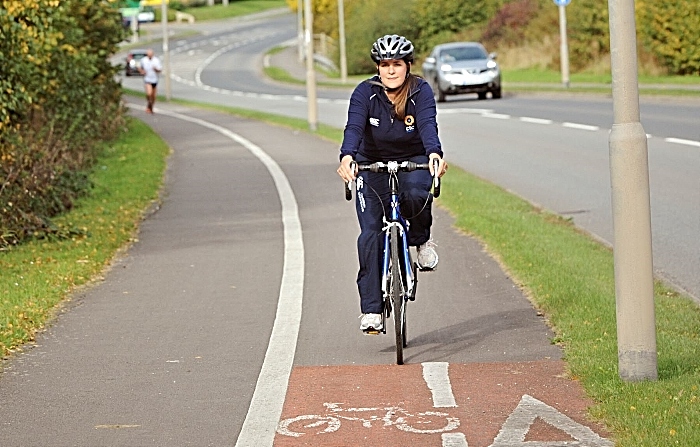 Plans to improve cycling and walking provision across Cheshire East have been approved by council leadership, writes Ethan Davies.
The CEC cabinet today approved the implementation of "Local Cycling and Walking Infrastructure Plans" (LCWIPs) — covering Crewe, Congleton, Macclesfield, and Wilmslow.
The plans are not fully funded yet — meaning work will not begin on the projects until money is found.
But the documents will play a pivotal role in the future of cycling provision, CEC says.
Deputy Leader Cllr Craig Browne said: "The Department for Transport has made it clear that while the preparation of these LCWIPs are not mandatory, local authorities who have plans will be well placed to make the case for future investment.
"The government has also made it clear it is its preference to fund 'shovel ready' scheme but all [CEC] schemes will be subject to further design work and public consultation prior to implementation."
The move was also welcomed by Cllr Suzie Akers Smith, the borough's cycling and walking champion, who said it was "a monumental day".
However, Conservative opposition leader Cllr Janet Clowes said she had concerns on the plans.
She said: "These programmes are exciting — they look very inclusive.
"My concern is that it talks about the rural-urban interface but does not really address it.
"I think it would be valuable to see that urban centres are not segregated from their rural neighbours.
"There is also a focus on cycling and not walking.
"There are some really exciting things here but also some disappointment as I would expect some [work] on improving walking routes into and out of towns."
Cllr Browne responded, outlining that each town would see provision for cycling and walking.
The plans were approved unanimously by the cabinet.