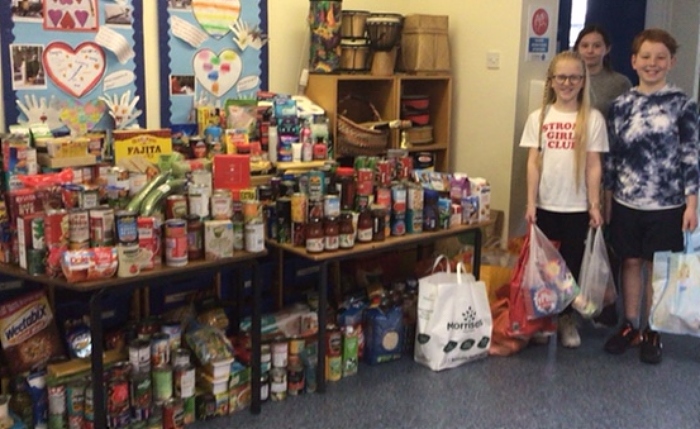 A non-uniform day organised by pupils at a Nantwich school left staff overwhelmed with Foodbank donations!
Year 6 "Mini Vinnies" St Anne's Catholic Primary School hosted the event to receive donations.
The Mini Vinnies is part of the Society of St Vincent de Paul – an international organisation dedicated to tackling poverty and disadvantage.
Pupils decided to hold the fundraiser as they felt that during lockdown, more and more families have been in need of support from the foodbank.
They researched the town Foodbank's most needed items, and sent a letter to all the families of St Anne's asking for donations in return for coming to school in non-uniform.
And staff and pupils were overwhelmed by the response!
St Anne's headteacher Nuala Ferguson said: "I am so thrilled and overwhelmed at the generosity of our families.
"Thank you so much to all those who have donated.
"I am continually amazed at the families and children we have here at St Anne's.
"They are what makes St Anne's such a blessing to be a part of."