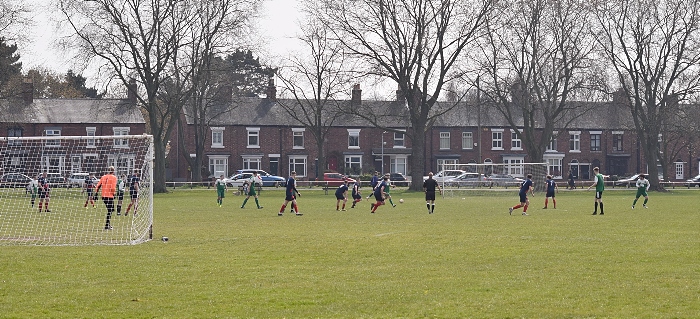 Talbot made the headlines with a 9-0 demolition of Winnington Social in the Crewe Regional Sunday League Division One, Group A.
Danny Jones netted five, Scott Rankin scored twice, with further goals from Ryan Moss and Callum Bourne.
Sydney Arms and Cuddington drew 1-1.
A Jordan Coles goal appeared to have won the game for the visitors, but a late effort from Ben Smith ensured the points were shared.
Princes Feathers have found things hard since the resumption of fixtures, with just one draw and no goals scored in three games.
However, they beat C & N Utd. 2-0 thanks to two own goals, with Secretary David Larkin saying, 'We'll take it'.
In Group B, Broadhurst FC continue to bang in the goals, this time beating JS Bailey 10-1.
Taylor Kennerley scored four, Danny Griffiths and Mark Southam each scored twice, with Dan Martin and Brad Williams completing the scoring.
In the game between Audlem and White Horse, Audlem dominated the first half but found themselves 0-2 down at half time, thanks to a double strike by Nick Gregory, the second of which was a penalty kick.
Audlem fought back in the second half and equalised through Ross Henderson and Will Cork, before Tom Capewell scored a late goal to secure victory for the home side.
AFC Talbot beat Sandbach Town 5-0, thanks to two goals from Mike Blundell, and further goals from Jamie Collina, Tom Butler and Ashley Kauer.