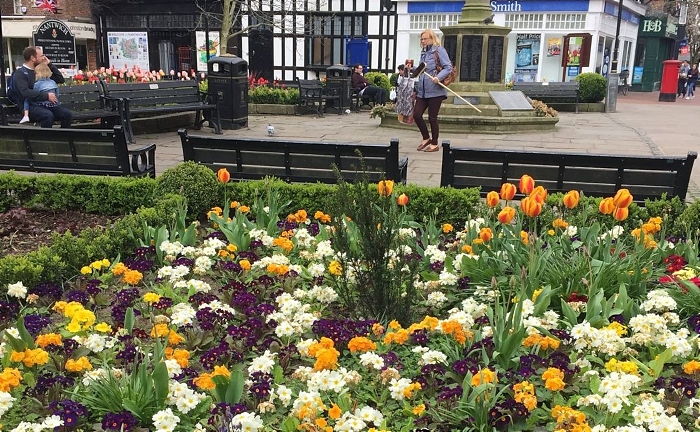 Nantwich in Bloom organisers are calling on volunteers to help brighten up the town ahead of Britain in Bloom judging on July 30.
Each year, the town enters the annual awards for the best kept villages, towns and cities in the UK, and Nantwich has won numerous awards in the past.
Now organisers are calling for a "community effort" to support Nantwich in Bloom on July 27-29 before judges arrive in the town.
Sue Sherwood, chair of Nantwich in Bloom, said: "We shall be calling all residents and volunteers starting at 6pm on Tuesday July 27 at the church compound behind the church at the end of Bowling Green car park.
"Bring your brushes, buckets, sponges, mops, hoes, weeders, litter pickers, etc. so we can all spruce up the town and the judges' route.
"They are judging on Friday 30th – so we may have other sessions between the 27th and 29th.
"If you can help, please just turn up with whatever tools you can muster or just your gardening gloves."
If you would like to become involved in Nantwich in Bloom, either as a volunteer or a business that would like to sponsor the group or have their own flower display, contact Sue on 01270 629666, or email [email protected]
(pic courtesy of Nantwich in Bloom)