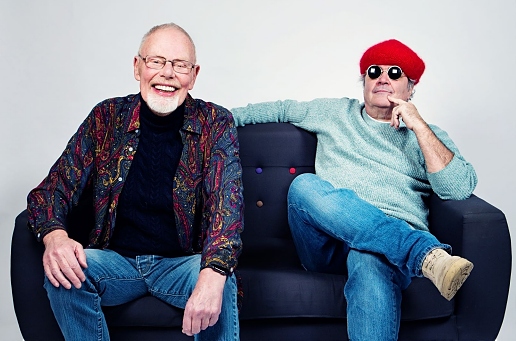 Nantwich's Words & Music Festival makes a return next month with legendary 'Whispering' Bob Harris, Danny Baker and John Cooper Clarke leading the line-up.
Now in its 14th year, the popular festival took an enforced break last year like many events due to the pandemic.
But it is back next month, with a host of leading performers from the world of music and poetry performing around the Cheshire town.
Running from October 11-17, performers at this year's festival include:
• Bob Harris and Danny Baker – Thursday 14th October, Nantwich Civic Hall (doors 7.30pm): Two of the nation's best broadcasters, Bob and Danny have been back-stage, front-stage, at home and on the road with virtually every legend in the business. Make no mistake – rock and soul music really did have a golden age and here's two storytellers who were there all along the way!
• Eddi Reader – Saturday 16th October, Nantwich Civic Hall (doors 7.30pm): Celebrating 40 years in the business (including a UK no 1 with Fairground Attraction and 'Perfect'), Eddi Reader has effortlessly developed into one of popular music's most thrilling and affecting performers and makes a welcome return to the festival
• John Cooper Clarke – Friday 15th October, Nantwich Civic Hall (doors 7.30pm): The 'Bard of Salford,' John Cooper Clarke is one of Britain's most beloved and influential writers and performers, whose appearance at this year's festival coincides with the release of his new autobiography 'I Wanna Be Yours.'
• Martin Carthy – Wednesday 13th October, Crown Ballroom (doors 7pm): For more than 50 years, Martin has been one of folk music's greatest innovators, one of its best loved, most enthusiastic and, at times, most quietly controversial of figures. His skill,
stage presence and natural charm have won him many admirers, not only from within the folk scene, but also far beyond it.
• Sarah Jane Morris – Sunday 17th October, Crown Ballroom (doors 1.30pm): A singer with an astonishing vocal range, during her 30-year career, Sarah Jane has garnered a loyal following and her rich contralto voice goes from strength to strength.
• Abbie Ozard – Tuesday 12th October, Crown Ballroom (doors 7.30pm): Abbie's career has gone from strength to strength since winning the festival's first songwriting competition in 2017. Her singles 'Growing Pains,' 'Heartbreak Radio' and 'On a low' have all featured on national BBC radio.
• Merry Hell – Sunday 17th October, Crown Ballroom (doors 7.30pm): The eightpiece North West based folk rockers have long been favourites of the national festival scene. Originally formed from the ashes of The Tansads, the band have seen their two albums hit No 1 on the folk chart and have shared stages with such notable artists as Bellowhead, the Oyster Band and Fairport Convention.
• CEEOW with special guest Blaze Florence – Wednesday 13th October, The Granary (doors 7.30pm): Raised in Birmingham to an Irish mother and Jamaican father, Manchester-based Ceeow has been steadily building an avid fan base with his highly personal combination of hip-hop and jazz.
Words & Music co-founder Nigel Stonier said: "The town of Nantwich supports a full calendar of music and arts events, including three
major festivals.
"We're lucky to be the first of these able to return after the pandemic with a full programme of events – and to that end we've tried to assemble one of our most diverse and varied bills ever.
"The safety of our audiences, performers and staff will always be paramount to us but, notwithstanding that, we're thrilled to be back promoting live, original music and poetry in the town."
Tickets are available from https://wordsandmusicfestival.com/acts-tickets