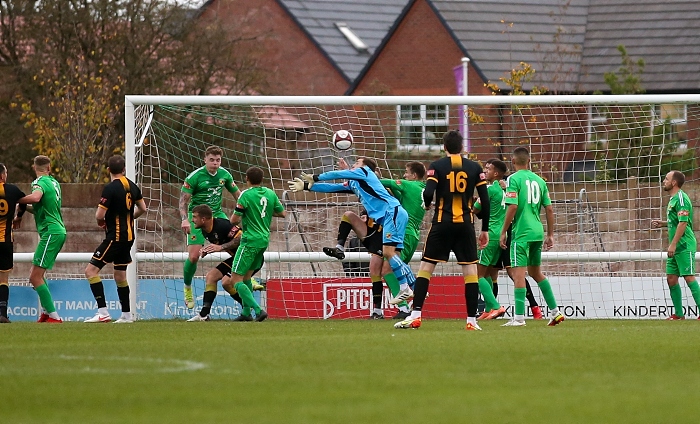 Morpeth Town produced a stunning comeback to beat Nantwich Town 3-2 at the Optimum Pay Stadium, writes Liam Price.
In a true game of two halves, it was Nantwich who started the stronger.
Tommy Montefiori, a late call into the starting XI after Sean Cooke pulled up in the warm up, got brought down in the 10th minute for a penalty after a terrific turn and run.
Dan Cockerline stepped up in Cooke's absence and converted comfortably, sending Daniel Lowson the wrong way.
Cockerline nearly doubled the lead two minutes later, played clean through but Lowson was quick to come off his line and make a good block.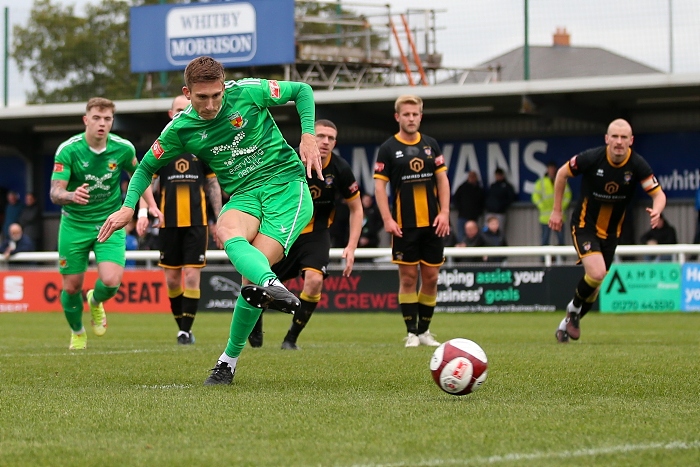 All the early action was coming from Cockerline.
He shot over not long later as Nantwich tried to capitalise on their early dominance, Patrick Jarrett having a great game in his more natural right wing position creating a lot of these dangerous moments.
The second goal did come four minutes before half-time.
Connor Heath's shot was blocked before firing in brilliantly into the bottom corner on the rebound and put the Dabbers in a well-earned strong position to take the three points.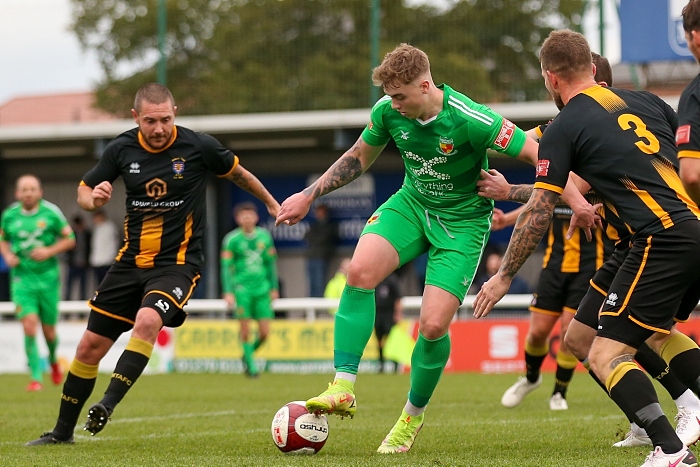 But Morpeth rallied in some style after the break after an almost invisible performance in the first half.
They did this by simply turning up the physicality to 11 especially from corners.
Morpeth players crowded round the goalkeeper Cameron Terry, three corners early on saw two cleared off the line by Heath and another headed narrowly over.
A few minutes later they halved the deficit via a Nantwich mistake to give the corner away, Joel Stair tried to nod the ball back to Terry but put too much on it as Terry was coming out and he fumbled it behind.
Terry was hassled but not fouled as the corner from Liam Noble went straight in without a touch.
The equaliser was a stunning free-kick from Noble from about 35 yards out, beating Terry who again had gambled by taking a step to his right and seeing the ball fly in to his left.
Cockerline fired over again as the Dabbers tried to settle things down.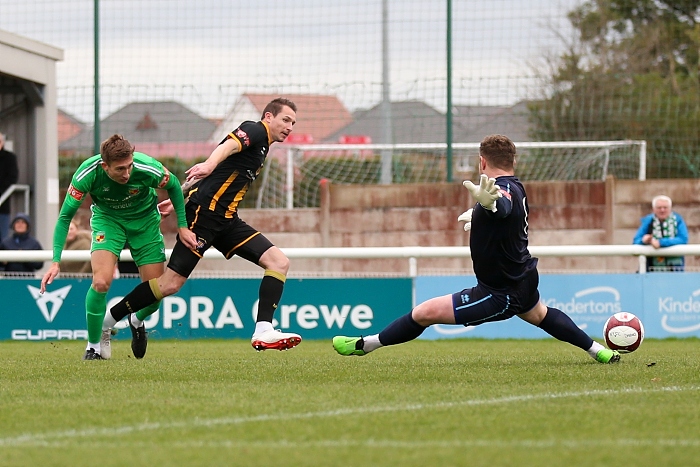 But the home side were increasingly allowing themselves to get bullied by Morpeth, who were more than willing to leave a foot in on the tackle and pick up yellow cards.
It was getting to the point that supporters were in fear whenever Morpeth won a corner, and another on 73 minutes proved those fears to be right.
The routine was exactly the same as the ball was thrown onto Terry's head and once again it went straight in from Noble for his hat-trick.
To concede once direct from a corner is bad, but twice in one game is almost unforgiveable.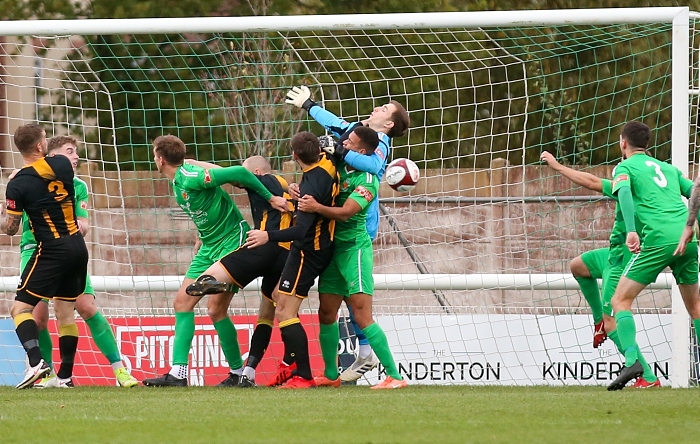 The Dabbers' inability to adapt to Morpeth's approach meant a comfortable winning position had been thrown away in shambolic fashion.
Nantwich nearly scrambled something from the game late on.
Substitute Callum Parker got on the end of a Nantwich corner but saw it cleared via a combination of defender on the line and Lowson's hand.
And that was that, a painful defeat and back-to-back losses to teams in the relegation zone for the Dabbers.
(Pictures courtesy of Jonathan White)