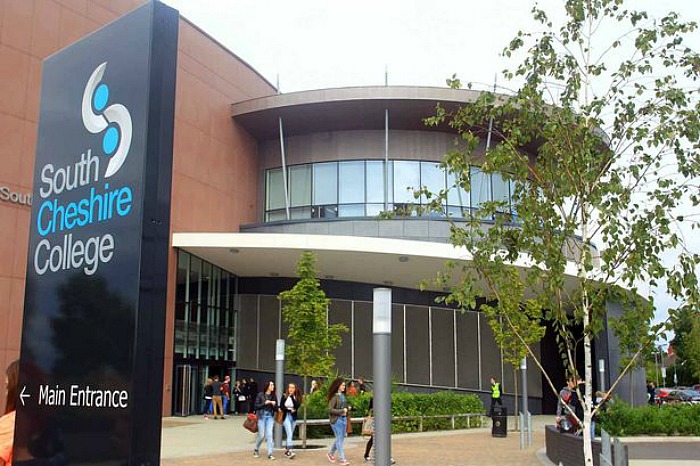 South Cheshire College and West Cheshire College have today formally merged to create a new FE College for Cheshire.
The newly formed college, which will have an annual turnover of £40m with more than 11,000 students and 1,300 apprentices, will retain the existing brands of South Cheshire College and West Cheshire College at its campuses in Crewe, Ellesmere Port and Chester.
The merger aims to create a stronger organisation delivering quality education, training and skills for learners as well as more than 1,500 employers.
The new college will be led by Principal and Chief Executive Jasbir Dhesi.
He said: "I am grateful to so many colleagues and stakeholders who have worked hard to make this merger a reality.
"In particular, I would like to publicly acknowledge the encouragement, support and challenge we have received from both the SFA and the Cheshire and Warrington Local Enterprise Partnership (LEP), without which this merger would not have been possible.
"We are pleased to have delivered a key recommendation of the 2016 Area Based Review for Cheshire and Warrington.
"This is a really exciting opportunity for young people, adults and employers across our communities to access consistently high quality teaching and learning.
"Our expert teaching staff, industry-standard facilities and work with employers will ensure that even more students will have the very best chance of career success, including opportunities to progress onto higher level Apprenticeships and degree courses.
"I am therefore absolutely delighted to announce the merger of South Cheshire College and West Cheshire College – by bringing the two colleges together we have been able to secure the future of further education across Cheshire and make a significant contribution to the economic development of our region."
The merger was announced in summer 2016 when the Corporation of West Cheshire College approved plans following a Joint Area Review of post-16 provision in the region led by the Government's FE Commissioner.
Dame Pat Bacon, chair of the new college, added: "Our new, more resilient organisation will bring benefits not only to students, but to local businesses and the economy as a whole.
"After a tremendous amount of hard work over the past eight months, including an extensive consultation, I would like to thank our staff, students
and stakeholders for all their support."
Peter Lauener, chief executive of the Skills Funding Agency, said: "The merger of West and South Cheshire colleges is good news for learners and employers in Cheshire, as well as the colleges themselves.
"The new merged college will serve learners from sites in Crewe, Chester and Ellesmere Port, building on the strengths of the existing colleges.
"The robust plans for the merged college should lead to both the delivery of high quality and relevant provision and financial sustainability."