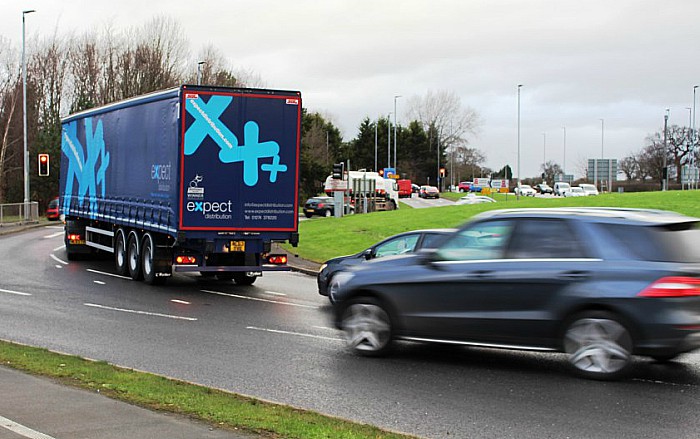 Work is to begin this month on the £7 million Crewe Green Roundabout scheme, designed to improve a pinchpoint junction which impacts on thousands of drivers in South Cheshire.
Residents, businesses and anyone wanting to find out more about the project and the likely disruption during the works, can meet contractors at an event in Crewe on January 18.
Cheshire East Council says reshaping the roundabout and removing traffic lights – together with other highway improvement features – will make a significant impact on one of the town's pinch-points.
It is designed to increase traffic flow, and help boost the local economy ahead of HS2 in nine years.
The new road layout will see the existing roundabout become more oval shaped.
Traffic lights will be removed and wider junctions created so that traffic can merge from different directions.
Shared cycleways/footways, with crossing points for cyclists and pedestrians, form some of the features to be included in the scheme.
Funding will come from the Local Growth Fund, the National Productivity Investment Fund and developer contributions.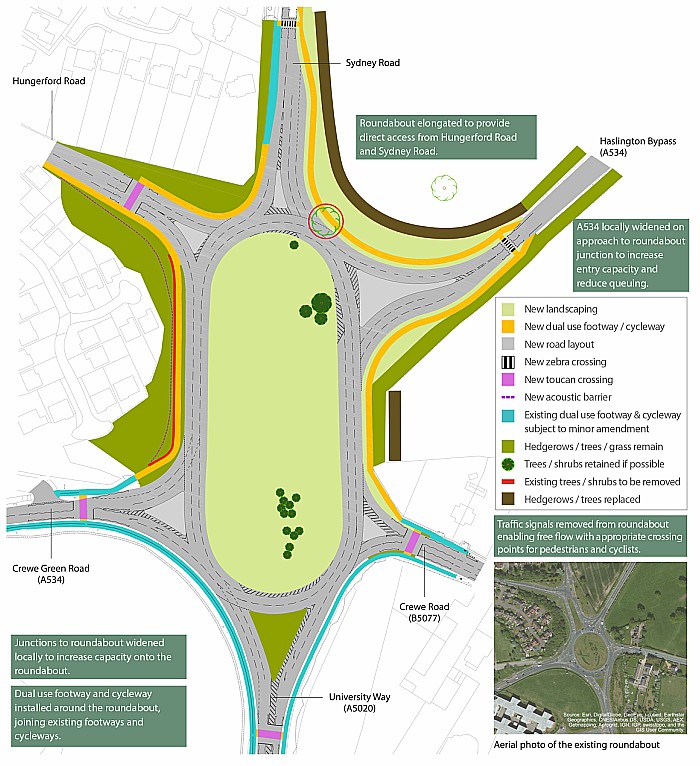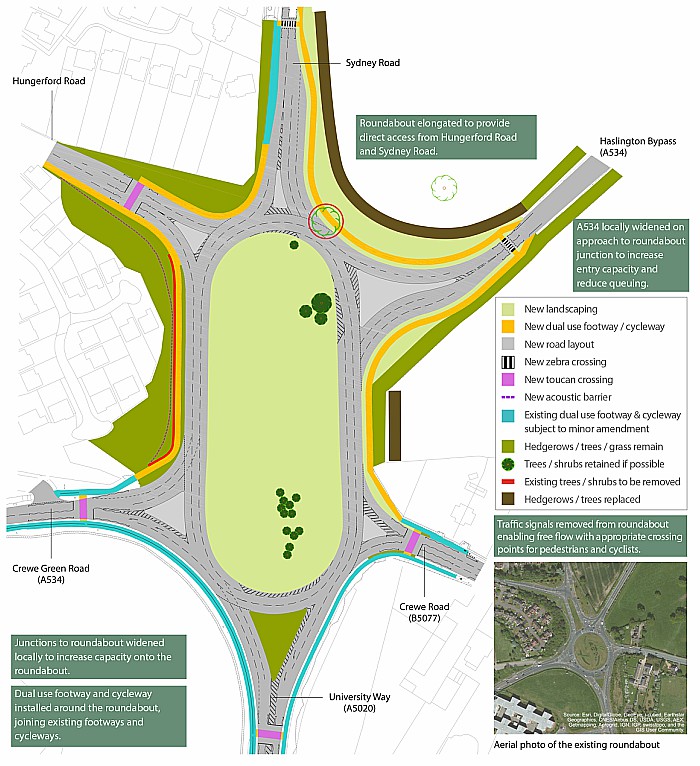 Cllr Don Stockton, Cheshire East cabinet member for environment, said: "We have long recognised the existing road layout did not meet today's demands and we are confident the new scheme we have designed will contribute to the enhanced M6-Crewe corridor.
"The council has invested considerably in securing investment in highways schemes – the £26.5m Crewe Green Link Road and the £7m Basford Spine Road have been completed as well as improvements to the A500 at Junction 16.
"In addition, funding has been obtained to work up proposals for the 'dualing' of the A500 between Crewe and the M6, estimated to cost £57m.
"I would also like to thank our residents in advance for their patience and appeal to them to bear with us during what is going to be a period of disruption.
"This is an extremely important project for Crewe but we know there can be no gain without pain.
"We hope to minimise disruption and deliver a new road scheme that will help to drive forward the economic growth of the Crewe sub-region and contribute towards the business case for a major high-speed rail hub station to receive HS2 trains by 2027."
Philip Cox, chief executive of Cheshire and Warrington Local Enterprise Partnership, said: "This is an important step forward to deliver vital road improvements in Crewe that will make a real difference for local residents and businesses and ensure that Crewe has the right infrastructure as plans for HS2 progress."
The work is scheduled to take 10 months.
After that, Cheshire East plans to press on with the Sydney Road Bridge improvement scheme, which will remove another bottleneck and improve journeys to the north of Crewe, including Leighton Hospital.
Contractors Balfour Beatty will stage a public event so anyone wishing to learn more about the programme of works and the overall project can meet with them and discuss any concerns and ask questions.
This will take place on January 18 at The Hunters Lodge, Sydney Road, Crewe, from 2pm-8pm.
All information about the works can be viewed by visiting www.cheshireeast.gov.uk/crewegreenroundabout
Also by emailing [email protected]