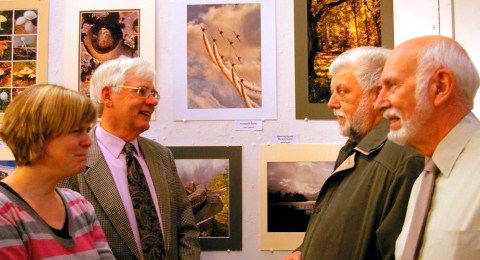 Nantwich Camera Club's 2012 photographic exhibition has opened in the Millennium Gallery at Nantwich Museum.
Club chairman John Kay introduced the opening event by thanking the Pillory Street venue for staging the exhibition.
He thanked club members who had contributed work, in particular Paul Topham and David Hoyle who organised the images.
Angela Graham, business development manager at the museum, opened the exhibition.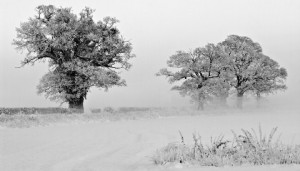 She praised the high quality of the work and variety of printed and projected images.
Featured are recent colour and black and white works by 27 members of the club covering subjects including action, natural history and landscapes.
Nantwich Camera Club, formed in 1981 to promote photography, is a member of the Lancashire and Cheshire Photographic Union.
It hosts a varied programme of activities and features in regional and national competitions. It currently has 60 members.
The exhibition runs until March 17.
Contact Nantwich Museum on [email protected],  phone 01270 627104, visit www.nantwichmuseum.org.uk
Main pic: Angela Graham, Business Development Manager at the Museum, and club officers: John Dodd (President of the Camera Club), John Kay (Chairman) and Brian Sankey (Treasurer)
Inset pic: 'A cold morning in Shropshire' by Keith Wild