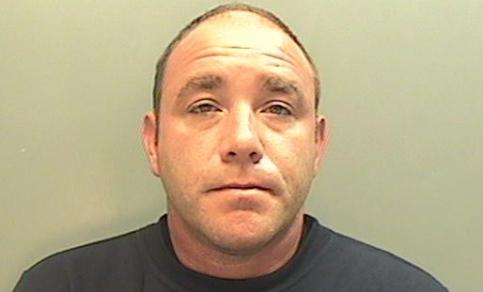 The bridegroom who set fire to historic Peckforton Castle near Nantwich after an argument with staff over the bar bill, was jailed for six years today.
Max Kay (pictured), 37, from Hunts Cross, Liverpool, was sentenced at Chester Crown Court after pleading guilty at an earlier hearing.
Kay had been celebrating his wedding at Peckforton Castle in Stone House Lane, Peckforton on June 18 2011, when he got into an argument with a manager over the amount of cash needed to keep the open bar flowing.
He was heard by witnesses to say "nobody crosses Max" and that the manager who stopped his tab was "going to get it."
He also ominously began inquiring into personal details of one of the female managers who he had issues with earlier.
Later he deliberately set fire to the curtains in the drawing room, a fire that developed into a major blaze threatening the future of the historic building and the lives of those who fought to save it.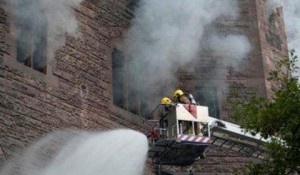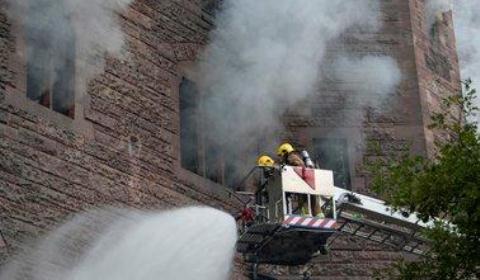 Cheshire Fire and Rescue Service′s Keith Brooks, who was the officer in charge of the incident, said: "We were called to the scene just before 5am. By this time the fire had started to spread through the East Wing of the Castle.
"More than 90 hotel guests and staff were safely evacuated while we tackled what was to be a significant and costly fire.
"At the height of the blaze more than 100 firefighters were at the incident ensuring as much of the building as possible was saved.
"We welcome today′s sentencing. Mr Kay′s reckless actions put the lives of his family, friends, hotel staff and firefighters at considerable risk. Arson is a terrible crime that costs taxpayers thousands and more importantly it costs people their lives."
CCTV shows Kay leaving the drawing room and allowing the fire to develop.
Det Con Jo Gooddy said: "Before the day of the wedding, staff had been having difficulty trying to get the money off Kay and experienced first hand his aggressive and bullying nature.
"To avoid further problems and confrontations they decided costs had to be paid in full upfront, including the bar tab which covered the cost of the open bar.
"We hope Kay has time to reflect on actions which potentially could have proved fatal, not only for his guests and staff at the hotel, but for his new wife."