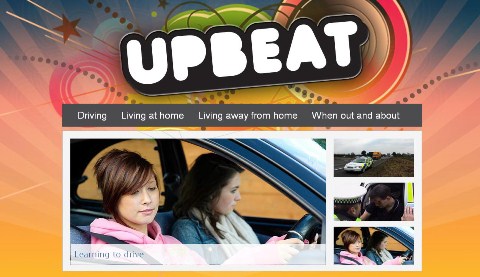 Teenagers and young adults in Nantwich are being urged to use a new Cheshire Police website called Upbeat.
The site has been designed to give advice and information to people aged between 16 and 20.
It discusses information relevant to that age group and has been written by a young person to get the messages across effectively.
It gives young people in Cheshire information on looking after yourself on a night out, what to do when learning to drive, preventing becoming victims of crime, how to stay safe and not become an offender.
Cheshire Police hope to engage more on Upbeat by offering interactive polls and blogs.
Younger members of the community were consulted during the design process of the site, and they were happy with the end result.
Multimedia assistant Jenny van Deursen said: "It was important to get the information across in a way that would be most suitable which is why we wanted the opinions of young people.
"The website will be developed in the future for other young age groups with information relating to various issues."
Cheshire Police are running an online poll to get people's opinions about the site. To take part visit http://www.upbeat.uk.com/16-20/