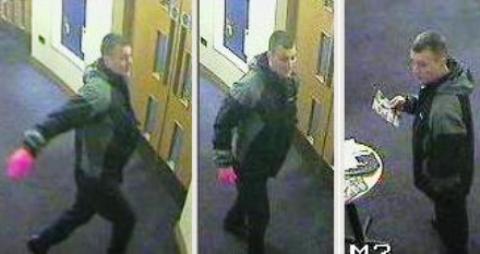 Police are appealing for help to trace this man in connection with an incident at Nantwich Civic Hall.
The man caught on CCTV is wanted in connection with a burglary at the venue on Market Street.
Cheshire Police say the incident happened on April 4, 2012.
Anyone who can identify him can complete a form online here or contact Cheshire Police on the non emergency 101 number.
(CCTV pic courtesy of Cheshire Constabulary)