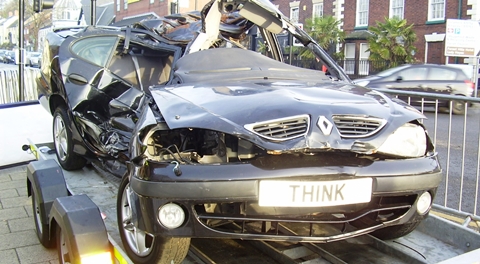 Motorists in Nantwich were given a stark reminder of the dangers of drink-driving when a mangled car was displayed in the town.
This vehicle, dubbed the "Think" car, was donated to police by the family of 21-year-old Matthew Wilson who died after hitting a tree on a rural Cheshire road.
Matthew was one and a half times over the legal alcohol limit when he lost control of the car. He died instantly.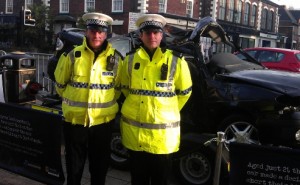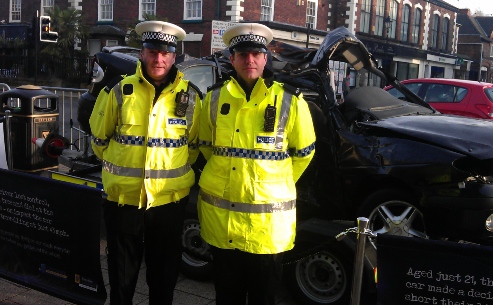 Cheshire Police are using it to spearhead their annual winter drink driving campaign with a series of road safety events.
The vehicle was on display in Nantwich town centre on Friday and is also visiting Crewe, Northwich, Chester, Runcorn and Warrington.
Tony Hayhurst, road traffic officer from Crewe, said: "Seeing the wreckage of a car is the biggest wake up call for many drivers.
"It opens their eyes to the reality of what can happen and more importantly, how a small amount of impairment, speed or short distraction could end in tragedy."
Hannah, sister to Matthew, said: "The amount of alcohol people drink can have a major effect on the circumstances of the evening. Drinking after consuming any amount of alcohol has the potential to impact on the competency of the driver."
The campaign is coordinated by Cheshire Road Safety Group (CRSG), which comprises Cheshire Fire and Rescue Service, Cheshire Police, Highways Agency and Halton, Warrington, Cheshire West and Chester and Cheshire East  Councils.