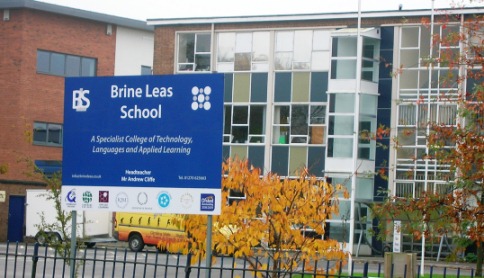 Brine Leas High School in Nantwich has emerged as one of the best in Cheshire East, according to latest secondary league tables.
The Audlem Road academy's "value added" score of 1,024 is the third highest in the region.
The score, measured against a national average of 1,000, illustrates how well pupils are helped to progress from the starting point in the school.
Only Sandbach High School (1,024.5) and Sir Thomas More Catholic School (1,029) have higher progress achievements than Brine Leas.
Brine Leas achieved 72% of pupils passing a minimum of five GCSEs grades A* to C, which is the fourth highest figure for non-fee paying schools in Cheshire East.
Malbank School School and Sixth Form, in Nantwich, achieved 63% in this category.
Malbank was also lower in the "value added" category, scoring under the national average with 990.
Shavington High School did not fare so well, and finished bottom of the Cheshire East table on "value added" with a score of 956.4.
It had 59% of pupils achieving five GSCE passes at A* to C.