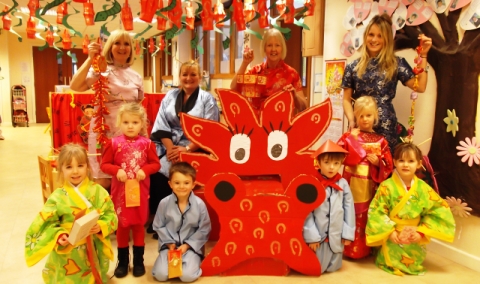 Wistaston youngsters celebrated Chinese New Year in style when they dressed up and made a huge dragon.
The pupils of Wistaston Church Lane Primary School also made their own Chinese decorations and enjoyed a Chinese banquet.
On the day, they had a visit from Olywn Payton, press officer from Nantwich Sainsbury's store, who worked in Asia for 20 years.
She told the children all about the celebrations and gave them traditional "lai see" packets which had been sent from China especially for the children.
The banquet was cooked by a Chinese chef married to one of the teaching assistants at the school.
It is the second year that Sainsbury', on Middlewich Road, has supported the event and Olwyn is already planning next year's celebration with the teachers.