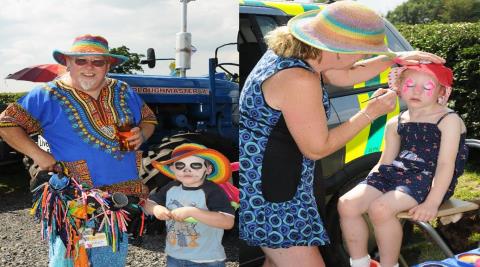 Nantwich Town Centre street entertainment continues next Saturday May 11.
There will be a host of entertainment for youngsters in the town square as part of a 25-week programme of events.
The fun, organised by Nantwich Town Council, includes colourful Balloon Wyzzard who was so successful at last year's Nantwich Jubilee Event.
He will be out and about creating amazing balloon features for the children and put a smile on everyone's face.
Alongside him will be the very creative and talented Anni who will brighten up the day with face-painting.
Cllr David Marren, chair of town plan and partnership committee, said: "A great deal of thought has gone into this year's entertainment programme to ensure there is something for everyone.
"The full programme of events is now to be included in the latest edition of Talk Of The Town.
"Retailers and shoppers alike are requesting copies of the programme as we know many look forward to the added bonus of some fun and entertainment to enjoy."
Look out for further details in Nantwich Town Council's Talk Of The Town, Nantwich town centre notice boards, the local press and on the Nantwich Town Council web site